Trying to impress with your apperance but have no clue how to do it? Here are some tips on how to dress to impress!
As women, it will come a moment in our life when we will find ourselves staring blankly at our open closet for long minutes or even hours just thinking "I don't have a clue on how I should dress today".
Sometimes we just feel the pressure of the expectations of others too heavy on our shoulders and it reflects especially in our outfit choices where we are always trying to impress with our appearance but really don't have a clue how we are doing it of if we are doing it right.
Sometimes impressing others is actually a must, like for a job interview, when your clothes become your business card, but sometimes we just want to do it out of vanity and there is nothing wrong with that if we learn not to exaggerate.
One might think that women actually dress to impress men, but let me reveal you a secret: women dress to impress… other women! In fact, according to a recent statistic, 6 out of 10 women admit that they dress to encourage compliments from their peers, especially because they believe that men don't really notice or care about it.
Plus, we certainly know all about female competition, which is that drive that makes women act much more fiercely in everything to show that they are better than other women, both if we are talking about career and personal or heart issues.
So, here are the top tips that will help you dress to impress, no matter the reason or the occasion!
Wear something appropriate for the occasion
Before attending an event or going for an interview you should always check the dress code for that company. The worst thing you could do for something this important is to wear a totally inappropriate look and find yourself uncomfortable in your clothes when you arrive.
There are 3 main dress codes that are really useful to keep in mind:
Formal it means that it is a really professional and conservative environment, that translates in a suit or a dress with a blazer on top, all in classic colors such as grey, black or navy. In these occasions just go for few conservative accessories and pay a special attention to details, such as a perfect manicure and pedicure.
Business casual is the typical office-wear that is not too formal. A shirt and a pair of dress pants will be great for any sort of job!
If the dress code is casual it means that you can literally wear anything you want, from a t-shirt to jeans, from flip flops to sneakers.
For these occasions you can try to put a personal twist in what you are wearing but always be super cautious, especially if it is a formal event or a job interview, as you will risk to leave, yes an impression, but the wrong one.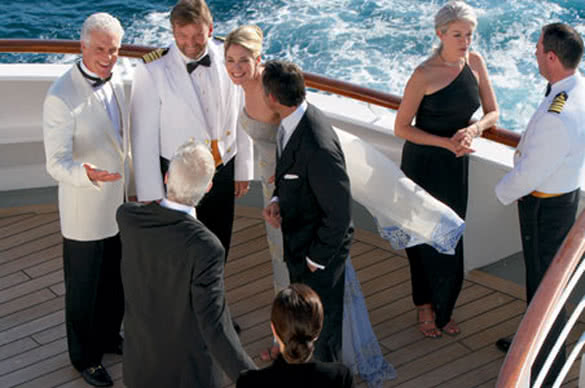 Make sure that the clothes you are wearing flatter your body shape
There is nothing worse than seeing a woman wearing the completely wrong clothes for her body as it really shows. The wrong clothes will not enhance your assets and hide your flaws, and therefore they will basically make you look either uglier or heavier.
Don't buy something only because it is on trend but learn what flatters you and to dress for your age, neither younger nor older. Plus, go for colors that suit your skin and bring out your eyes and before you buy it remember to try it on.
Once you understand what looks good on your body you can start adjusting it for the different occasions and purposes you might have.
For instance, if you want to impress a man with your clothes you have to go for something that enhances your curves, whereas if you have a business meeting choose an authoritative and conservative look but that still shows off your feminine body.
Be careful not to exaggerate
When you are trying to impress someone it is very easy to go over the top and overdo it with your outfit. You probably don't believe me but the easiest way to impress someone is to look great in a simple and effortless outfit!
Go for something really classy but modest and everyone will remember you in a really positive way.
Accessorize like a pro
Strategically placed accessories and jewels are your best weapons to attract the attention away from your "problem areas". The right accessory can really transform a look and make it go from formal to casual, so it is really important for you to learn how to accessorize your outfits in the right way.
Always be and look super confident
No matter what you are wearing as you could even be wearing a simple t-shirt and a pair of jeans, but if you feel and look confident in it you will literally turn heads. Feeling comfortable and good about your clothes is the first step for making a great impression.
And don't forget that a smile is the best accessory a person can have!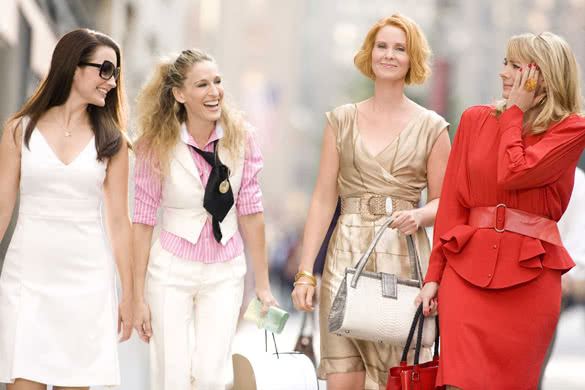 Don't forget about hair and makeup
Don't underestimate the power and importance of hair and makeup, that will make you look really polished and well pulled together. Also here do not exaggerate with the makeup, but go quite natural with just the bare minimum.
Loose hair is always great and natural, and for this reason you could try out some beach waves or other simple hairstyles to find the one that really suits you and makes you feel great.
Remember to stay true to yourself
Pretending to be someone you are not will just have the result of attracting the wrong people or giving the wrong impression, both things you really want to avoid.
Plus, a personal and unique style will definitely make you stand out from the crowd and make an impression on anyone you meet, so don't be afraid to let your personality shine also in your clothes!
Cover photo: Kourtney Kardashian via annexmagazine.com