An outfit doesn't come together until you have chosen the perfect footwear. Without the right pair of shoes, the outfit just won't feel right.
Not all footwear is the same, and every girl should have the basics in her closet. But, if you don't know where to start, this list is a surefire way to help you get your shoe game up to par for whatever it is that you're planning to do. Night out or lounge day, shoes are a girl's best friend after all.
These next seven pairs of shoes are versatile, stylish and can be worn for any occasion whether you want to be lounging with the girls at brunch or strutting your stuff at the office holiday party.
1. Mary Jane's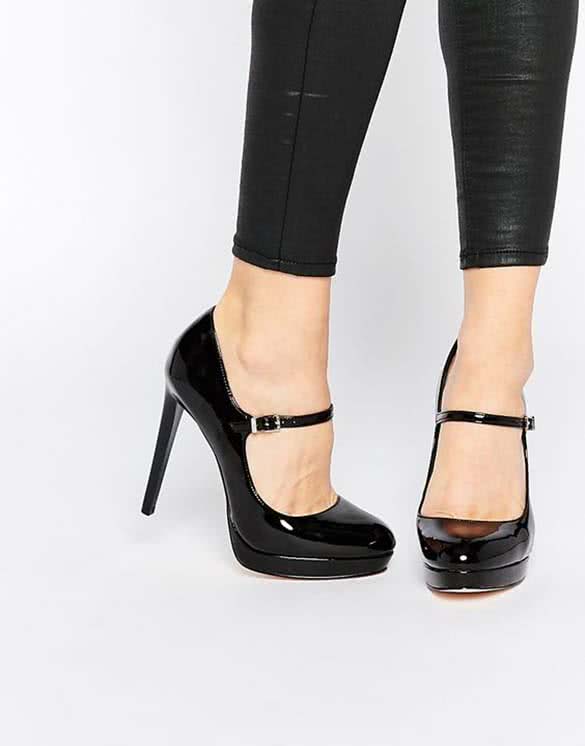 Mary Jane's are on this list not just because they are always in style and pull any outfit together flawlessly, but because their adorable versatility can take you from office to night out in a snap—they're also incredibly comfortable. The ankle strap variety add a feminine look to any outfit, and you'll be able to rule in the boardroom as well as on the dance floor in the right pair of MJ's.
2. Tennis shoes
When it comes to a more casual look, tennis shoes are it. They are comfortable and casual and can make running around ultra chic. The best way to go when it comes to tennis shoes is an all-white look, such as Adidas Miss Stan Smiths, even though they come in a variety of colors.
They can be paired with a pair of relaxed fit boyfriend jeans and a classic T for a lounge look or a skater dress to pull off the ultimate feminine casual look for all your Sunday errands or even your night out for drinks at the local pub.
3. Flats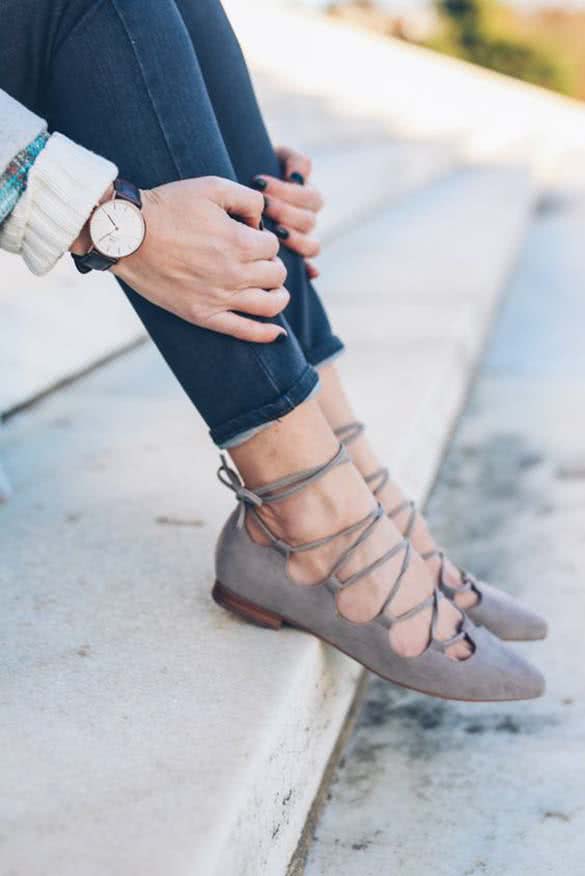 Flats are perfect because they can be both dressed up and down and are comfortable to boot. Whether you're out dancing with the girls or hitting up a new hot spot for a first date, you can't go wrong with flats.
They're so versatile that they can be matched with almost any outfit in your closet. The best thing about flats is that there are so many styles to suit your own personal fashion sense that you'll never get bored with the selection you have.
4. 3-inch Pumps

The 3-inch pump is the perfect footwear because it's a heel, yes, but it doesn't offer seduction in the way that a 6-inch heel does. It's the perfect heel height to take your outfit from day to night without having to sacrifice comfort at all.
The best thing about pumps is that no matter what your style is there will always be a wide selection. Nude hues or the classic black will help with a simplistic approach, or pair your outfit with a floral pump to add a little summer to your style.
5. Booties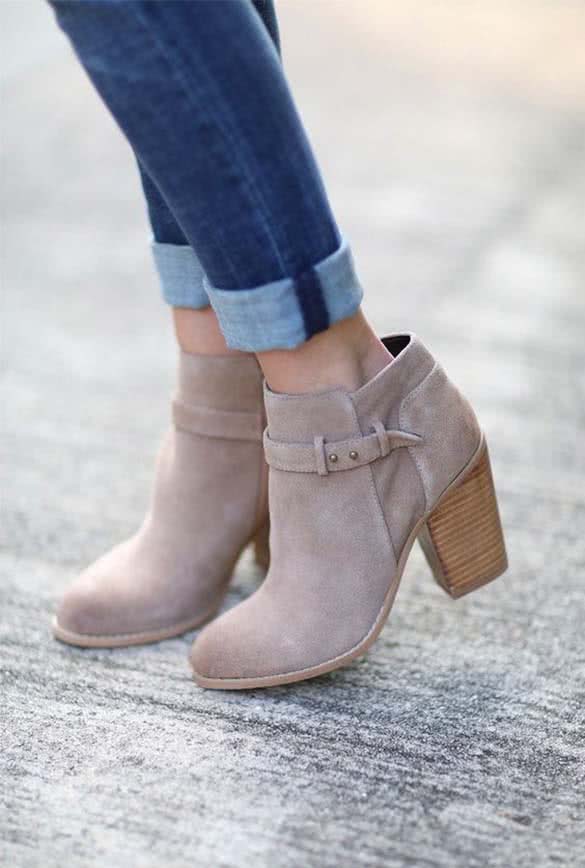 Booties are perfect because they can add to any outfit. Perfectly paired with both pants and dresses, the bootie is the perfect footwear for any occasion.
Wear a small-heeled boot with skinnies to a day function and take it to night by switching out those jeans for an off the shoulder boho dress. Both looks will kill, and you don't have to worry about finding shoes to match. Booties go with almost anything, and you'll never look under or overdressed.
6. Flat Army Boots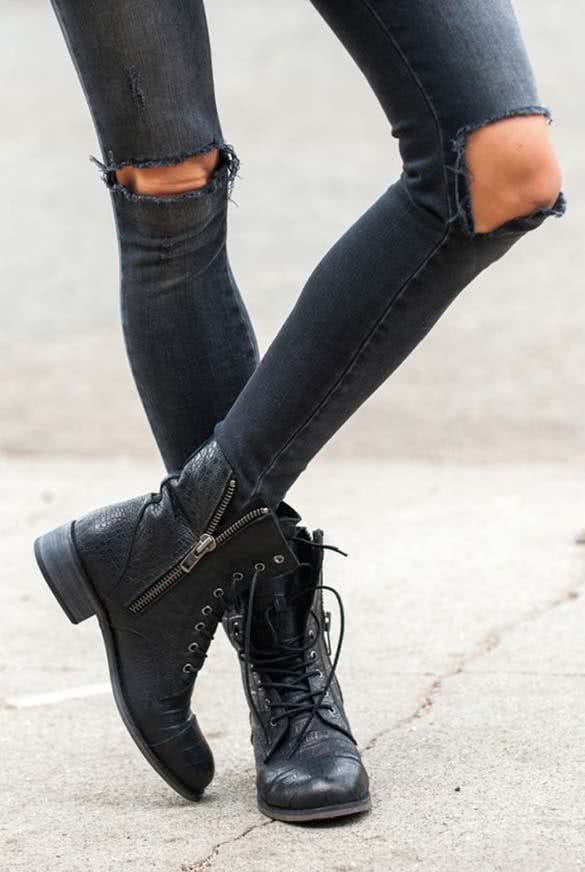 My favorite on the list: the flat army boot adds a bit of toughness to an otherwise feminine outfit. Tight laced up the calf or open and loose, the versatility of the army boot is great for any outfit.
They're comfortable, stylish and can take your Plain Jane outfit to tough girl chic with just a tie of the laces. The best thing about army boots is that they're so on the scene right now that you'll look like the epitome of fashion by just wearing them. It's a win-win all around.
7. Sandals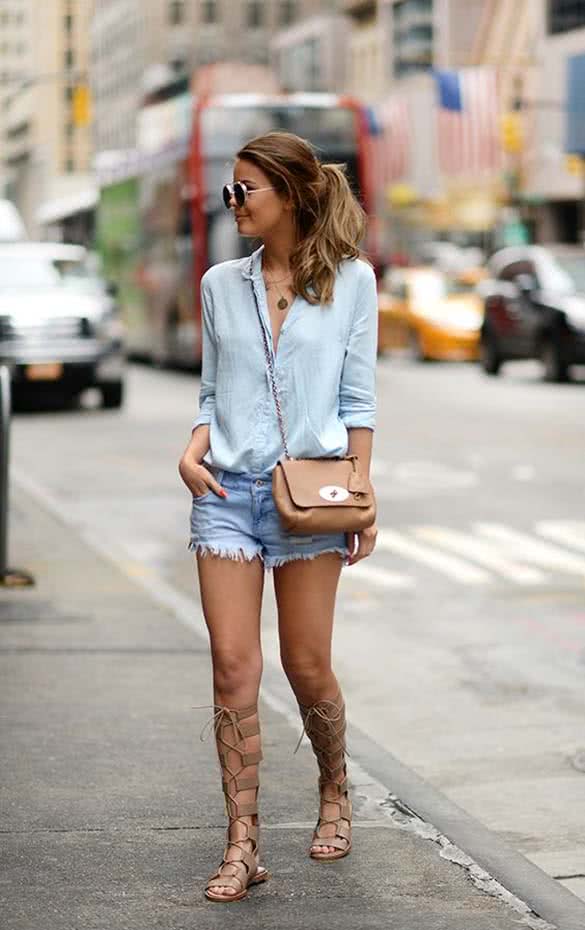 After you hit the salon for your mani-pedi, you'll want to show off those perfectly pedicured toes in a pair of sandals. Flip flops are okay when you're at the beach, but the type of sandals I'm talking about are those that come with more flair than the simple sandal.
Mid-calf gladiator sandals or tie-leg sandals are the perfect addition to any outfit no matter the occasion. They can take your summer chic outfit and turn even more heads by adding the perfectly versatile footwear.
All of the shoes on this list can provide you with a stylish outfit by just putting them on. There's nothing that brings together an outfit quite like the right pair of shoes, and if you know how to rock them, you'll be turning heads anywhere you go. What is your go-to footwear?