If you want to step up your beauty game and finally get the tan of your dreams, check out our list of best self tanners on the market. Get that bronze look and protect your skin!
YouQueen team has prepared a new article in our special series made exclusively for our beautiful readers, where we are reviewing beauty products s each week and picking out the best ones.
This time we've included best self tanners and we will give you our honest opinion! The summer is approaching and with warmer days we will be showing more of our bare skin, so we have to prepare it and make it bronze and glowy. Check out some of the best self tanner products we've found.
Model Co. Tan Airbrush In A Can Instant Bronzer & Self Tanning Spray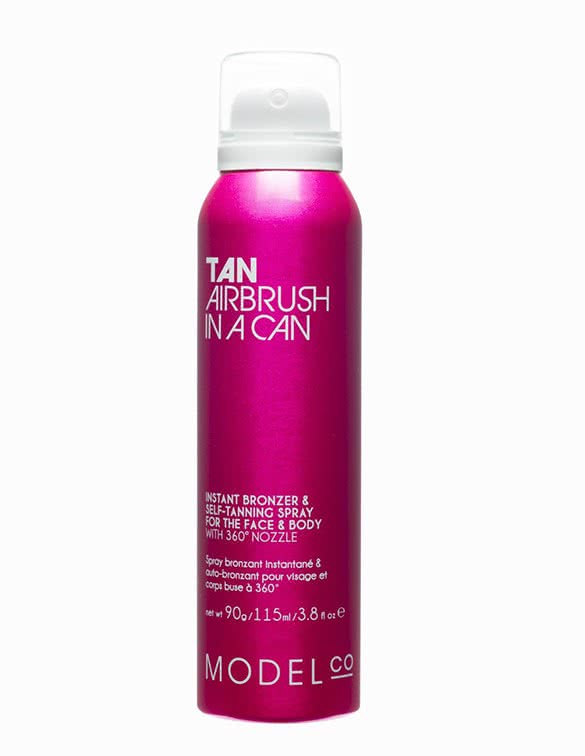 If you are too lazy or just a bit clumsy when it comes to applying self tanner, this is the right product for you. The only thing you need to do is to exfoliate your skin prior to using it and then to carefully spritz it all over your body. It doesn't leave stains and it doesn't smell bad which is always a big plus.
St. Tropez Self Tan Bronzing Mousse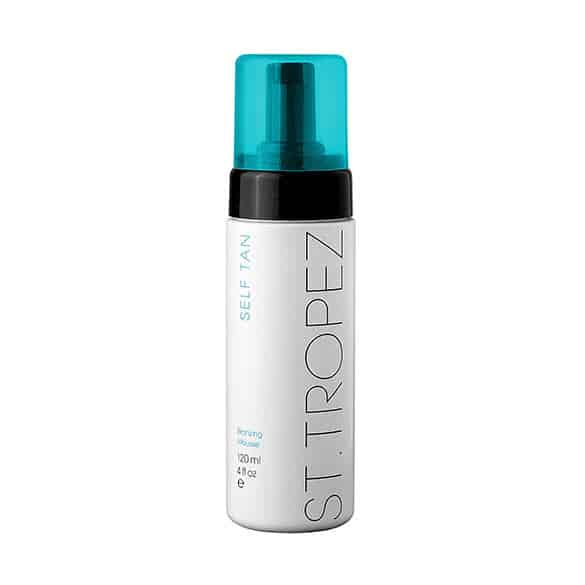 This is one of the best self tanners ever, according to celebs and models. We most definitely agree since it is really easy to apply and tan lasts a really long time. We recommend you to use a glove when applying it, to prevent having orange palms.
Clarins Intense Bronze Self Tanning Tint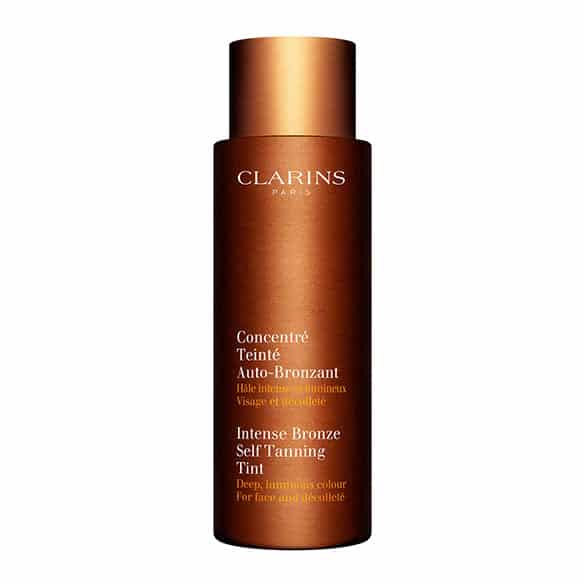 This amazing product can give you that tropical, rich looking tan in a couple of hours! Not only does it give you a tan, but it also makes your skin silky smooth and moisturized. Big thumbs up!
Tarte Brazilliance Plus+ Self Tanner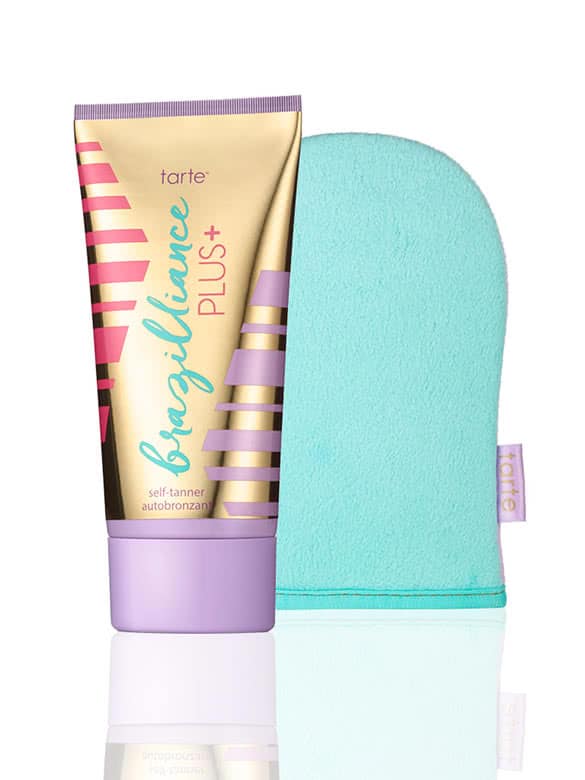 This amazing self tanner made by Tarte has a new packaging and also now comes with a very practical glove. We are telling you, this is one of the best self tanners on the market and many beauty bloggers swear by it. You just have to try it!
Sephora Collection 

Tinted Self-Tanning Body Mist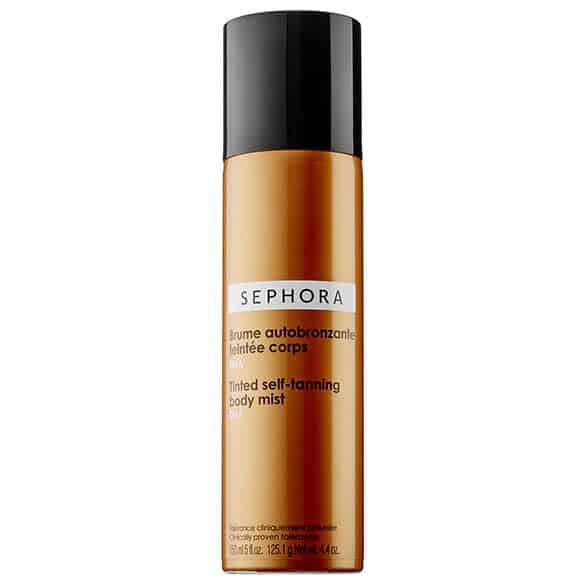 If you would like to opt for a cheaper self tanner, this one by Sephora gives you a good value for the money. It is a mist, which means that it is much easier to apply, but you have to be very careful not to get streaks from applying too much on certain parts on you body.
Jergens Natural Glow 3 Days to Glow Moisturizer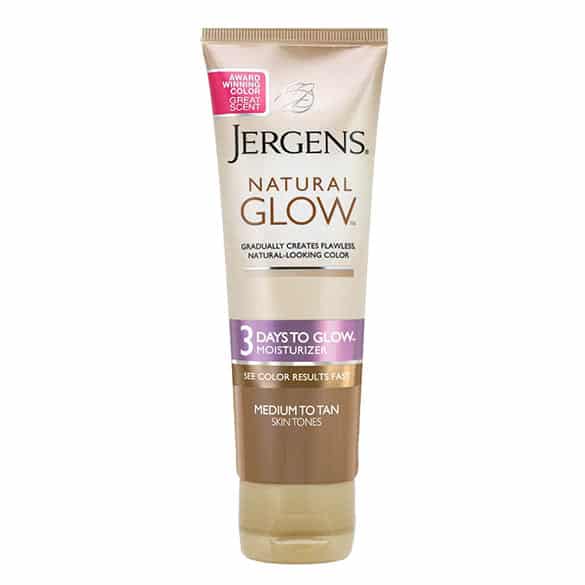 This is literally a multipurpose product that will moisturize, thighten and gradually bronze your skin in only three days. It smells heavenly and the tan looks very natural.
Clinique 
Self Sun Body Tinted Lotion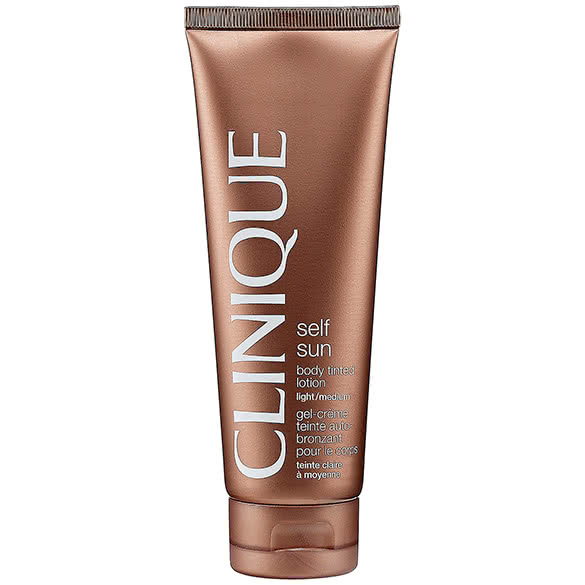 Clinique can't go wrong and this self tanner definitely proves it. It comes in a form of a tinted lotion which makes it much easier to apply. Since the lotion is in color, you'll know exactly how much of the product you've already applied on your body and you won't overdo it.
Vichy Capital Soleil Self Tan Face Body

This self tanning milk by Vichy is amazing for sensitive skin that won't tolerate the chemicals in self tanners. It is great for both body and face and it gives very subtle tan without leaving streaks.
L'oreal Sublime Bronze Serum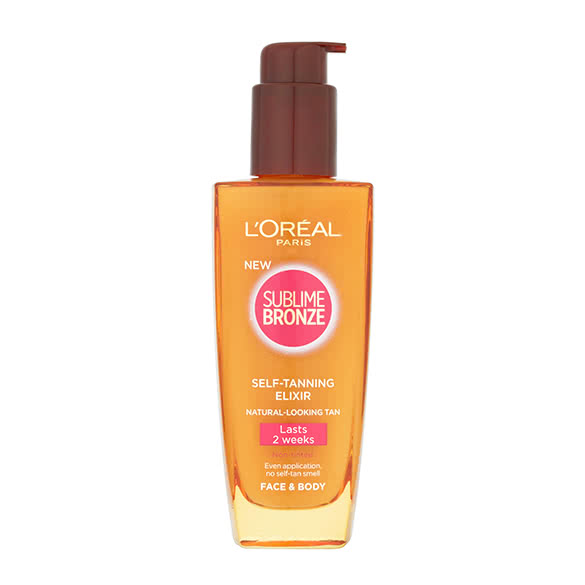 This is one of the all time favorite self tanner elixirs that can be bought in every drugstore. It is pretty reasonable priced and works wonders for your skin. It lasts up to two weeks and can be used on both face and body.
Have you tried any of these products? Tell us your opinion of them from your own experience in the comment section down below.