Couchsurfing (CS) is not a dating site. It's a traveler's tool site. But then again, workplace is not a dating site, plane is not a dating site, hospitals are not a dating site, funeral is definitely not a dating site and still, you can meet someone you do want to date... anywhere.
As an ambassador of CS I should tell you that CS is not a dating site. I should even remind you so if you don't act in a proper way.
When they ask how I became an ambassador I say connections. Yes, I know founders of the site, I know the administrator or two. Some have surfed my couch, some I've hanged with at Venice Beach, some I've shared drinks with below Acropolis, but no, it's not bed that got me to the position.
At times we joke that CS is not a dating site. It's a shagging site. At time we joke that those with no single affair on CS are not devoted couchsurfers. The truth is that I had no sex with any single (or taken) guest or host. But I've witnessed couples that have got there happily, can't say ever after, but ever since, through couchsurfing.
#1 Don't Make Dating Your Only Goal
If you want to use CS as a dating site, exclusively, I have some bad news for you. You won't last long! The real couchsurfers know to tell if you are there for cultural exchange or body fluids exchange. If the second is your goal, I can recommend many sites, for any taste. But CS is not the one. Finding a date/affair/love on CS is allowed to happen only as a byproduct of your travel related activities. It shouldn't be preplanned.
#2 Don't Try too Hard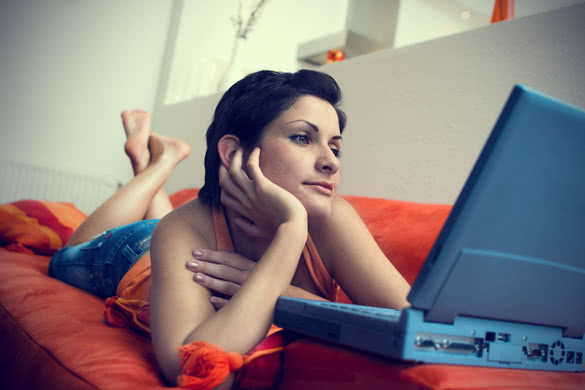 This rule works on CS and in real life. Trying hard is not sexy. When browsing profiles of people on CS, you can get interested in someone. That's natural. You see a profile that gets your attention. You like the pictures too. Maybe you like only the pictures. But that's you being shallow. Although, Oscar Wilde would argue that only shallow will not judge people by appearance. In any case, you can show your interest to that person. I love your pictures will hardly do. I love that movie too, is better. I've been to your country and loved it or I'd love to visit is even better.
If someone likes you, you can get away with silly lines.
Don't appear to be a spammer, sending chain letters to hot people. Be picky or at least appear to be.
#3 Be Honest in Your Profile
If you are looking for kinky things, you can use CS for that kind of fun. There are queer, polyamory, swingers, singles, and all kinds of groups that can help you find what you need. There's a couple that likes to wrestle with their guests. And that's fine. They openly state that in their profile. If that's not your cup of tea, search further.
The simple rule is that if one is not deceiving, he is welcome to open (and keep) the profile. If someone appears abusive and offensive in any way, his profile will be shut. I've received a mail or two with content like 'have you tried a Lebanese cock?' And no it was not a mistake. He didn't misspell cook. He didn't want to ask if I tried Middle Eastern cuisine. So I gave him negative reference.
For a couchsurfing beginner that was discouraging enough. He erased his profile the day after. I gave couple of negative references and hundreds of positive ones. I gave negative reference to a girl too. And she didn't hit on me. She was just not a highly recommended guest. She was not someone I thought could fit in CS's community. And it took one reference for her to realize that she was not going to continue CS adventure.
#4 Respect Your Guests and Hosts
When you surf someone's couch or someone comes to your place, if there's a click, it seems easy to switch to bed surfing. Still, when two people like each other, plus they are being nice, kind and serious about couchsurfing, more often than not they won't express how they feel about each other. The host doesn't want to put the guest in an uncomfortable situation. The guest too, may be afraid to seem too demanding. He asked for a place to sleep at. How to ask someone to sleep with, too?
So, usually, they can come to talk about that only when one is left. And since both are travelers, it's not so difficult to meet again. And then, rules about good guest/host can be modified.
#5 Meet on a Neutral Field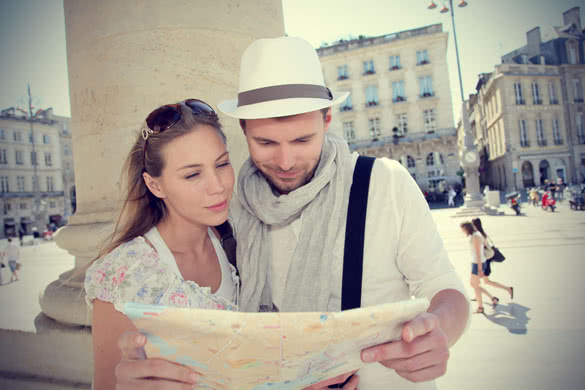 Another option is to meet up with locals or travelers visiting your part of the world. Travelers may be more exotic, locals more practical if you want dance and romance to last longer. There are international couchsurfers meetings daily, all around the world. Check out your area or the place that you'd like to visit for upcoming events.
CS brings diversity so there's a huge chance to meet someone that can catch your eye, and eventually get under your skin. But that definitely shouldn't be the only reason to let couchsurfing get under your skin.
Cover photo: wearewhatwedo.org