If you are planning on revamping your whole wardrobe, take a look at our mini guide. We'll show you the basic wardrobe essentials you need to have in your closet.
Even if you're the kind of woman who is continually buying into new trends, chances are good that you find yourself reaching for the same wardrobe staples over and over. That's because these classic pieces are so useful.
They're what you grab for when you're already late and you find yourself standing in front of your closet thinking, without irony, "I have nothing to wear!" Whether you're getting dressed in a hurry or dressed to kill, these are the wardrobe essentials you should be reaching for.
The perfect white t-shirt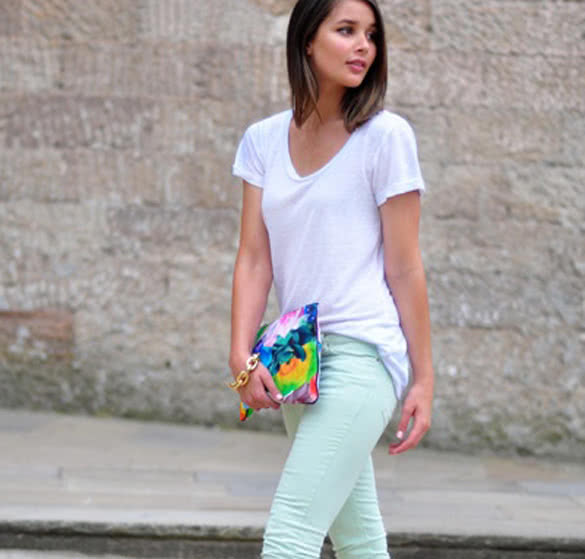 A simple, well fitted white t-shirt becomes so much more whether you're dressing it up with a statement necklace and heels, or dressing it down with boyfriend jeans. In a way, this ultra basic staple is a catalyst for whatever fashion statement you want to make on a given day.
A good pair of sunglasses
Sunglasses are about more than style! They really pull an outfit together, but you can also wear yours year round for protection from photoaging around the eyes and safer driving. A pair of classic Ray-Ban sunglasses, which have been consistently in style since the 1930s, plus a funkier, chunkier pair are all you need in your collection.
A striped shirt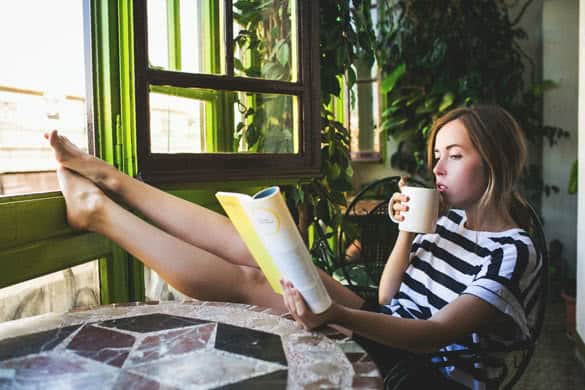 A striped shirt is so classic, you can keep this look in rotation forever. You can style it with everything from a party skirt to blue jeans and even work slacks. It's comfortable, stylish, practical and budget-friendly—you really can't go wrong with this one.
The LBD
Shapeless or clingy, depending on your preference, a little black dress is the tried and true must-have. Strike a balance with an investment LBD that's casual enough for an afternoon date, but tailored enough to dress up with strappy heels and a metallic clutch.
A tailored blazer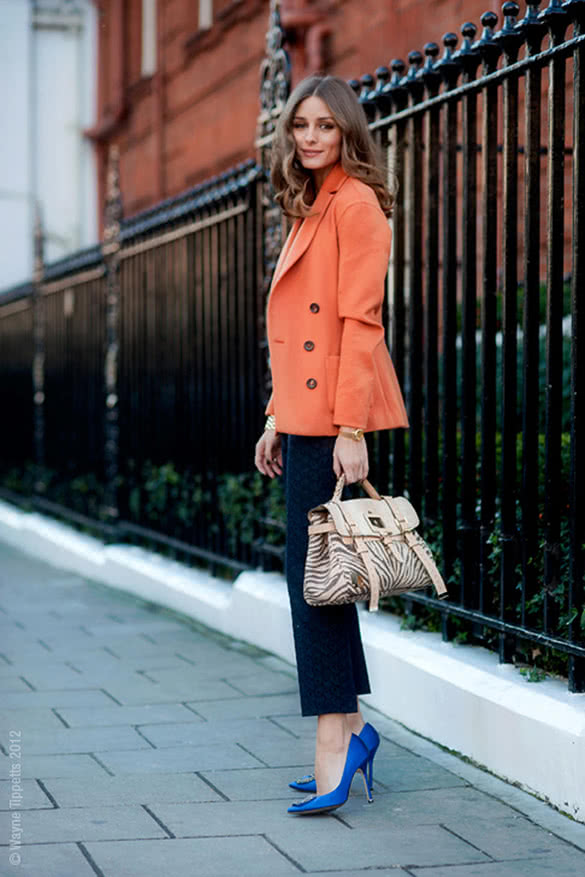 There's nothing boxy or masculine about a well-tailored black blazer that's been fitted perfectly to your body. It can be worn with a skirt and a cuffed shirt for work, or jeans and mile high heels for a night out. When in doubt, opt for a size smaller than you think you need because a blazer should accentuate your waist.
Scarves—printed and plain
Yes, that means more than one! From the leopard print scarf that turns your basic white t-shirt and jeans look into something saucier, to the gauzy scarf that helps you look like a native on your European tour, scarves can complete a look.
Nude flats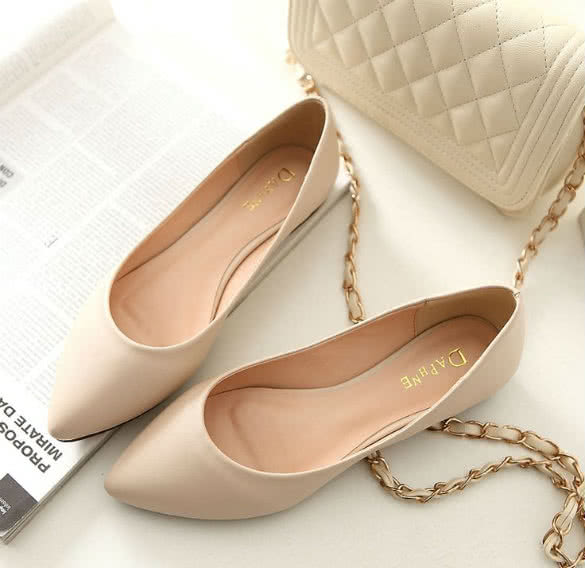 Who can stomach the thought of wearing heels at all times? When you need a break from your heels or wedges, a pair of nude flats serves as the ideal substitute. It can be worn both dressy and casual—it looks great with a pair of tailored trousers or even a wrap dress.
No fuss denim
Your thoughts on what constitutes the perfect jeans can probably come from, well, your genes. Whether you think Levi's 501s are the end-all-be-all of denim or Uniqlo is your go-to just remember that a great pair of jeans can not only be dressed up and down but also make you feel more confident.
A pair of dark trousers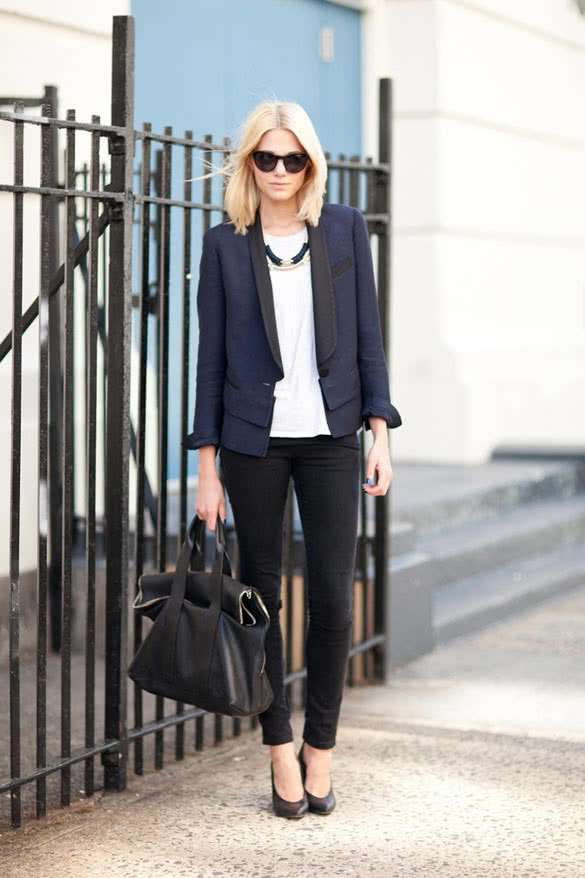 Sleek dark trousers not only transcend trends but also do it all. From the office to the theatre, to formal events, this is one of those wardrobe basics that rivals the LBD in terms of utility. You can wear them with your white t-shirt or a graphic tank top for an even more casual look. Then pair it with a blazer, a statement necklace and an updo for a charity gala.
A denim jacket
The denim jacket has been, and will continue to be, a wardrobe essential. It's perfect for warmer weather, it goes with just about everything, it has a timeless appeal, and it doesn't cost a fortune. Wear it with your long summer dresses, or layer it over basics and chic black skinnies for date night. It's completely versatile.
Basic black pumps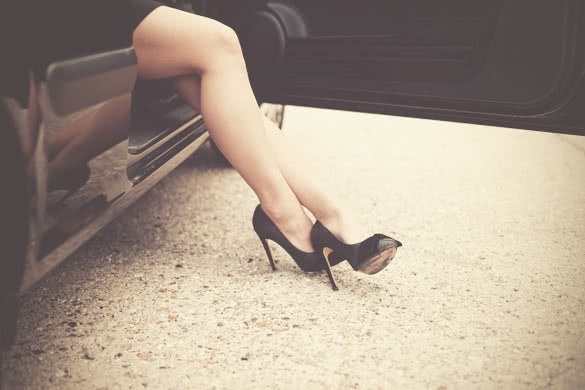 This fashion fave has and likely will continue to stand the test of time simply because great black pumps can go with anything. Jeans. Your LBD. It doesn't matter if it's day or night, winter or summer; black pumps add polish to any look.
A sophisticated shift
If dresses are your go-to, then a comfortable shift in a true neutral hue can be a lifesaver because it serves as a blank slate for activities both casual and semi-formal. Toss a jacket over it or even a shirt under it and you've just created a whole new look.
Just to be clear, basics don't have to be boring! Yes, they're reliable, but they're also the canvas from which fashion emerges through creative pairings and the addition of accessories. You can count on them to make you look and feel great no matter what.