Our moms taught us how to be queens before we even knew the meaning. In honor of Mother's Day, let's look at some of our favorite celeb moms and their famous children.
We here at YouQueen wish you a Happy Mother's Day, and if your mother or any other figure in your life taught you how to be a queen, be sure to thank them!
For this special day we've prepared a list of our favorite looks from beautiful celebrity girls and their moms that for sure prove that apple does not fall far from the tree.
Tina & Beyoncé Knowles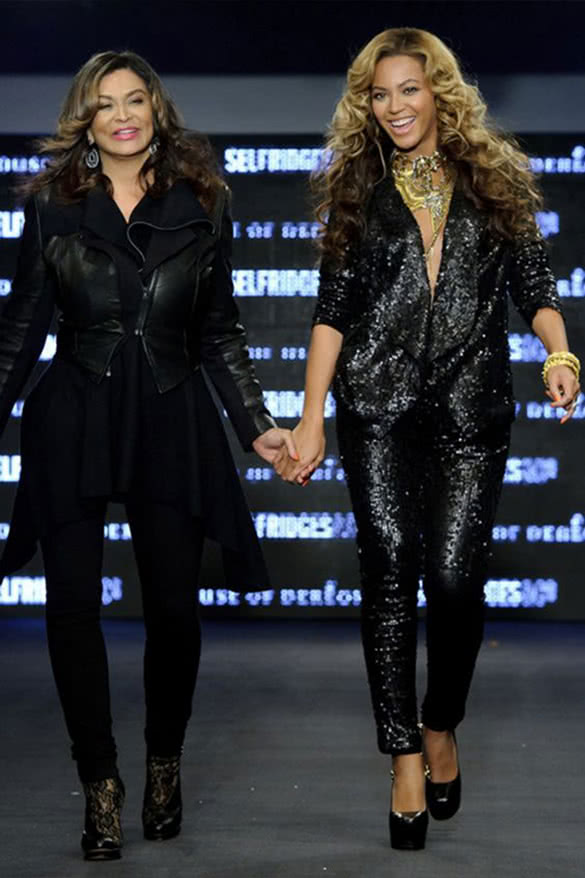 If there's any star who's known to be a queen, it's Beyoncé. This singer can do no wrong in the eyes of her fans, and when it comes to fashion, Queen B rarely flops.
In an all-black ensemble, Beyoncé and her designer mother, Tina, keep it sleek, sexy and chic. Beyoncé rocks sequined pants and jacket with a deep v-neck while her mom shows off her figure in skinny jeans and a form-fitting leather jacket.
Cindy Crawford & Kaia Gerber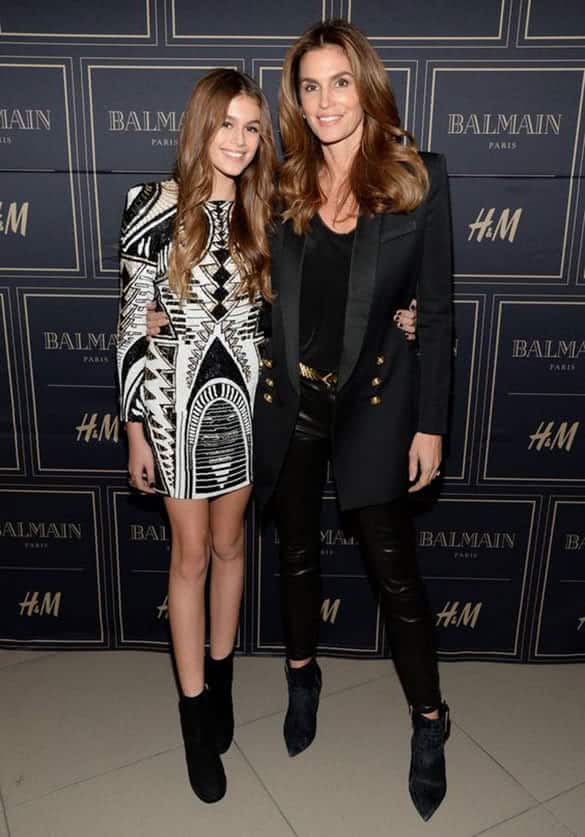 When you think of all the OG models, Cindy Crawford's name will definitely come up in conversation. This hot mom seems to have stopped aging while she helps her daughter, Kaia, bloom into the modeling industry.
Sporting signature Balmain x H&M pieces, Cindy accentuates her lean model legs in leather pants while adding a longline blazer and pointed booties for a crisp finish. Kaia is also wearing a signature Balmain x H&M dress with black boots.
Diana Ross & Tracee Ellis Ross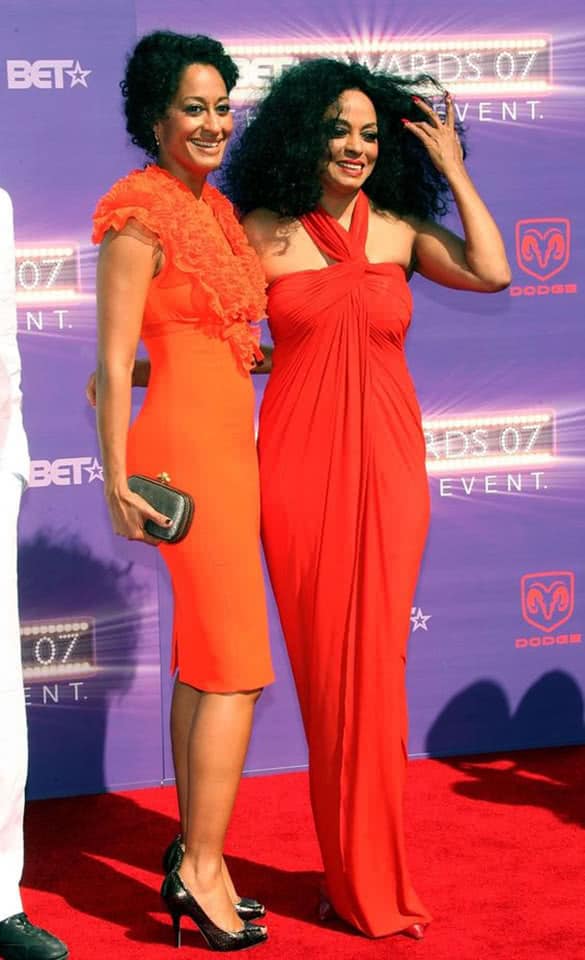 We'll gladly let Diana Ross and daughter, Tracee, ease on down any road they want in their eye-catching orange dresses. Looking gorgeous at the 2007 BET Awards, the Supremes singer was seen in a floor-length gown with ruched detailing along the bodice.
Tracee, the star of Girlfriends and Black-ish wore a form-fitting midi length dress. Although the dress was relatively simple, the ruffled detailing on the top made it red carpet-worthy.
Goldie Hawn & Kate Hudson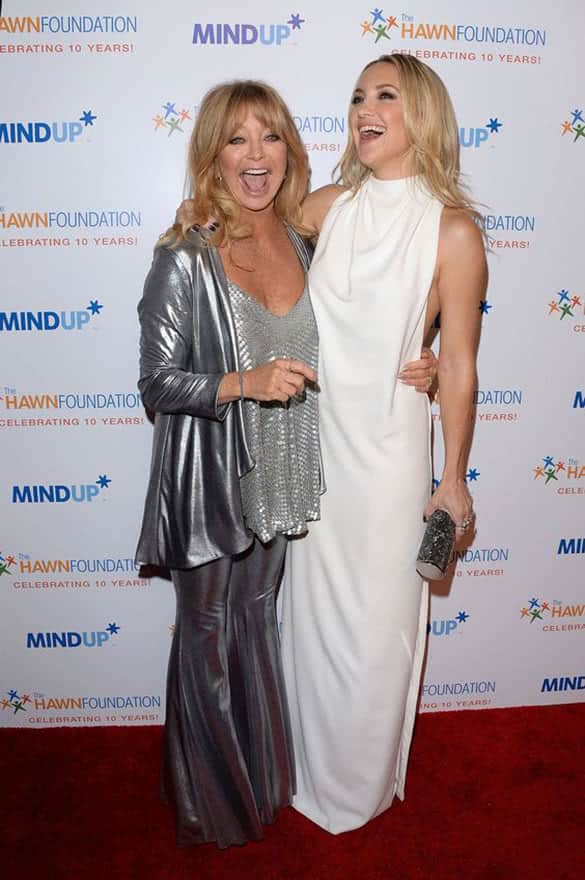 This award-winning, mother-daughter duo is all smiles as they shine on the red carpet. Academy Award-winning mom, Goldie Hawn, mixes '70s and futuristic fashion in this fun look.
Hawn wears a silver metallic jacket and flared pants. Golden Globe winner, Kate, elongates her body with a high-neck white gown and a silver ring and clutch as her only accessories.
Kim Kardashian West & North West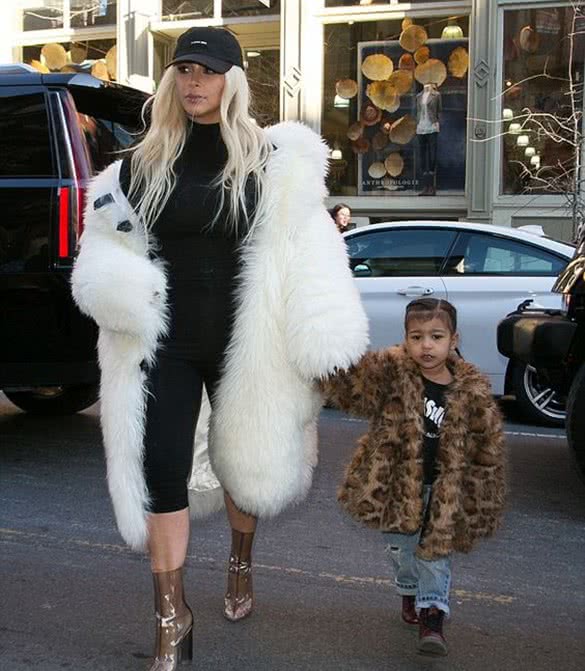 It's no secret that, at less than two-years-old, North West, daughter of Kim Kardashian West, has a better wardrobe than most. When these two hit the streets, you'll often find them in matching outfits, but in this look, they're both wearing trendy fur coats.
Mom Kim has a relatively simple outfit of a black turtleneck and leggings, but amps it up with a white fur coat and see-through boots. The adorable one-year-old sports her leopard print fur coat with jeans and burgundy Dr. Martens.
Lisa Bonet & Zoe Kravitz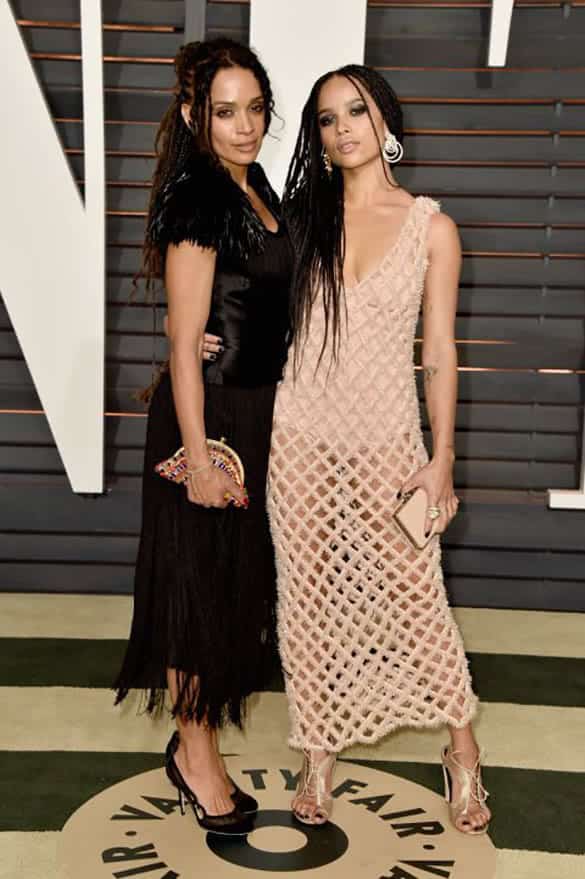 Lisa Bonet and daughter, Zoe Kravitz, prefer to keep it sexy and sultry. The Cosby Show star appeared at the Vanity Fair event in a slim black top and midi length skirt with tassel detailing.
Daughter Zoe, well-known for her role in The Divergent Series, wore a nude bodysuit-styled dress with a maxi length cut out overlay. If their wardrobes weren't enough, these two are definitely giving their all with their fierce facials.
Peggy Lipton & Rashida Jones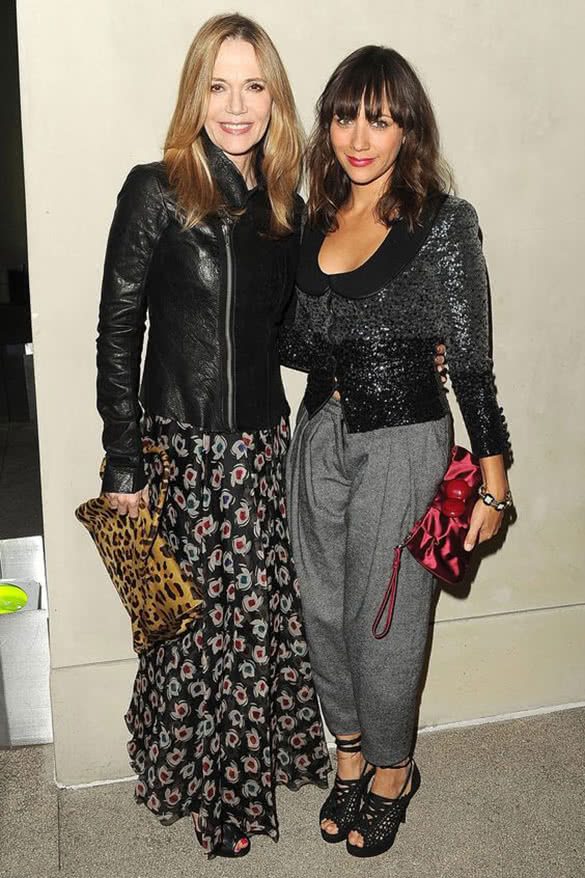 Mod Squad star Peggy Lipton and her daughter, Rashida Jones, were showing off their style at this private dinner they attended. Mom Peggy wasn't afraid to mix and match prints as she donned a sleek leather jacket with a floor length printed skirt.
She brightened up the look with a leopard print clutch. Rashida, star of Parks and Recreation, wore a sequined dual-colored jacket with gray pants and strappy heels.
Demi Moore & Rumer Willis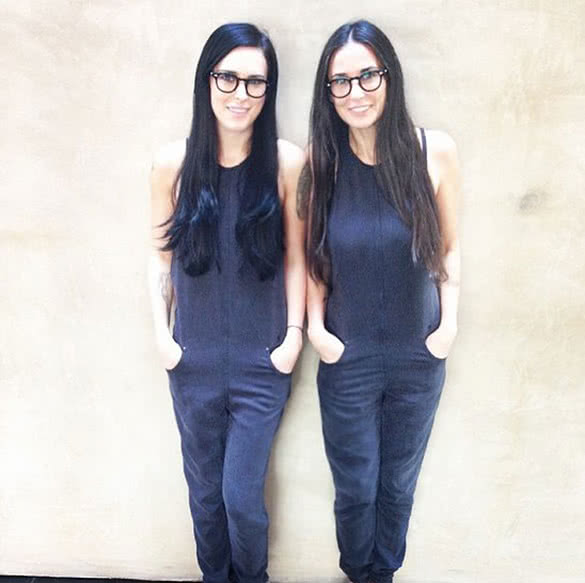 This mother-daughter duo look so similar, it's almost frightening. Actress Demi Moore and her daughter, Rumer Willis, look more alike than some twins do.
In a photo shared to their Instagram accounts shortly after Rumer's win on Dancing with the Stars, these two are seen sporting a navy blue onesie perfect for casual days in the house.
Melanie Griffith & Dakota Johnson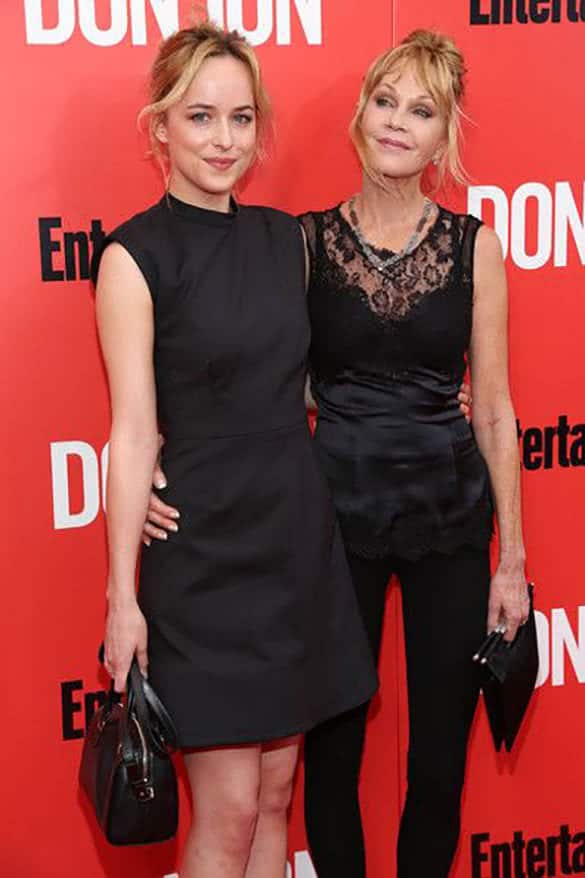 Golden Globe-winner Melanie Griffith and her daughter, Dakota Johnson, remind us that black is back in this red carpet look. Melanie kept it sleek but romantic in slim-fit black pants and lace detailed top.
50 Shades star Dakota shied away from her shades of gray, and went for a refined and modest black dress with a high-neck and black heels.
Michelle, Sasha & Malia Obama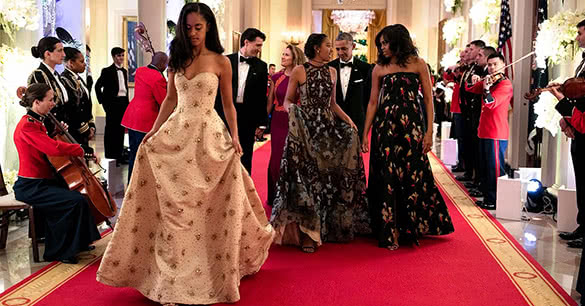 Our final favorite is none other than the First Lady, Michelle Obama, and her daughters Sasha and Malia. On a night where they looked like royalty, the first family proved that they might be the most fashionable first family yet.
In a beautifully elegant strapless gown, Michelle was able to emphasis her natural figure while elongating her legs with a cinched waist.
Sasha, seen talking to her mother, holds on to her retro-chic gown with intricate embroidery while sporting a thin choker. Malia is seen gliding along ahead of her family in a sweetheart neckline gown with gold accents.
We here at YouQueen wish you a Happy Mother's Day, and if your mother or any other figure in your life taught you how to be a queen, be sure to thank them!
What are your plans for Mother's Day? Are you headed out for brunch, a day of shopping, or massages at a spa? In the comments below, let us know how you plan on spending Mother's Day!