One of the most popular TV shows of the 2000's is coming to an end this fall. While the show's story lines had ups and downs, we were always able to find some fashionable pieces, and to enjoy different styles of every character. Here are the five outfits inspired by the main, and super popular, characters.
Even if you are not a fan of the show, you must've heard about its fantastic and legendary fashion moments. Gossip Girl is one of the most influential TV shows of our generation, and when it comes to fashion, I dare to say that it is even more popular than Sex and the City. Serena, Blair, Lily, Jenny and Vanessa are already fashion icons, and that is what inspired me to create these outfits.
1. The Queen Bee
Blair Waldorf knows what she wants, and at the end of the day, she gets it. Drama queen, and the ruler of the Upper East Side, is always dressed for success. Her signature signs are headbands, and elegant dresses. She looks, and acts, like she is in charge.
That is why on her first day of University she wore a dress with a peplum, in dark red, and a python printed bag. To tone it down, she wore white heels, and a very feminine necklace, with a vintage feel.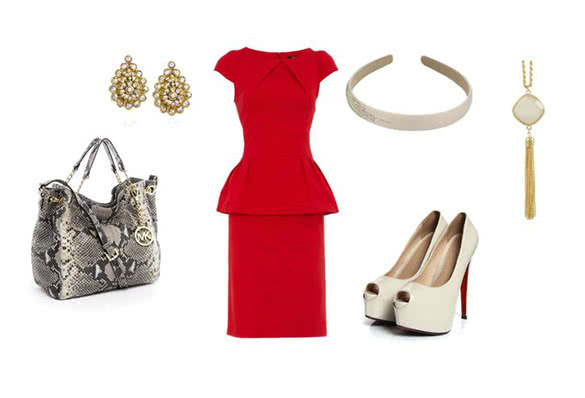 Michael Kors Tote (neimanmarcus.com)
Aurora Nude Patent Peeptoe Platform Heels (boohoo.com)
Artisan Earrings (net-a-porter.com)
Miso Square Necklace (republic.co.uk)
Ivory Sequin Detail Hair Band (okajewelry.com)
Peplum Dress (dorothyperkins.com)
2. It Girl in Paris
City of love inspired Serena to wear some gentle, soft colors with fedora, giving her style a touch of French. Wide pants are comfortable, and trendy, and you can wear them with basic tops in various colors. To spice up the soft pink outfit, Serena added an aqua necklace, which brings the sea side into the hot city.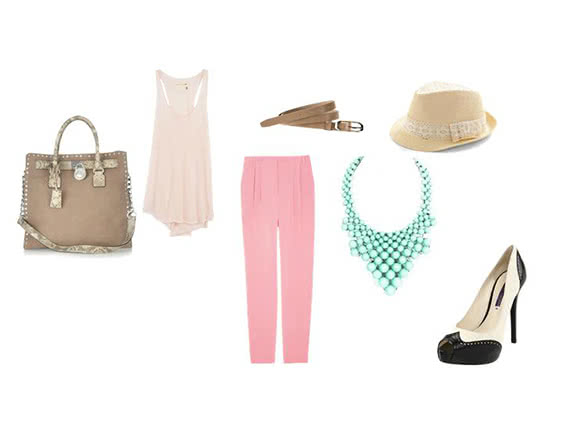 Louise Tank (rag-bone.com)
Michael Kors Bag (net-a-porter.com)
Tibi Pants (net-a-porter.com)
Cole Haan Belt (colehaan.com)
Beaded Bib Necklace Mint (etsy.com)
Lace on the Lake Hat (modcloth.com)
Ralph Lauren Peep-Toe Pump (endless.com)
3. Elegance Becomes Her
She may be one of the worst TV mothers, but when it comes to personal style she is the best. Lily Van Der Woodsen-Bass-Humphrey is an epitome of power and success. She is addicted to neutrals, like beige and grey, but she is also very aware that an outfit is nothing without the right accessorizes.
Oversized earrings and necklaces in gold, mixed with some bold colors are crucial to Lily's minimalistic outfits.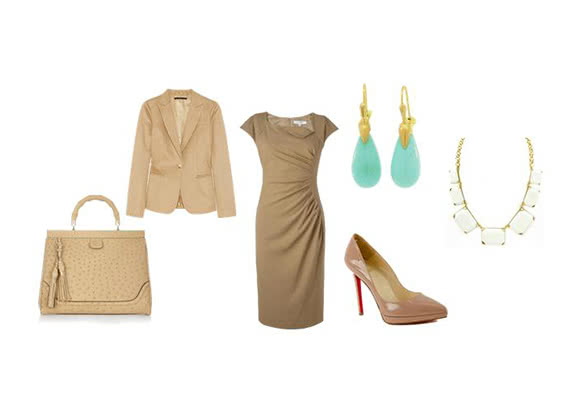 Annette Ferdinandsen Turquoise Bird Earrings (ylang23.com)
Gucci Ostrich Leather Tote Bag (net-a-porter.com)
Audrey Necklace (donebynone.com)
Christian Louboutin Pump Shoes (matchesfashion.com)
L.K. Bennett Davina Dress (houseoffraser.co.uk)
Gucci Camel Blazer (net-a-porter.com)
4. Good Girl Gone Bad
Little J was a real girly girl, until she became the queen of Constance and decided to go punk. But, even while she was a nobody from Brooklyn, Jenny was a fashion rebel. Here is an outfit inspired by The White Party, where Jenny wore eggshell and stood up for herself.
While following a dress code is always expected, not so Little J taught us that if you break the rules, you can be the one who makes them.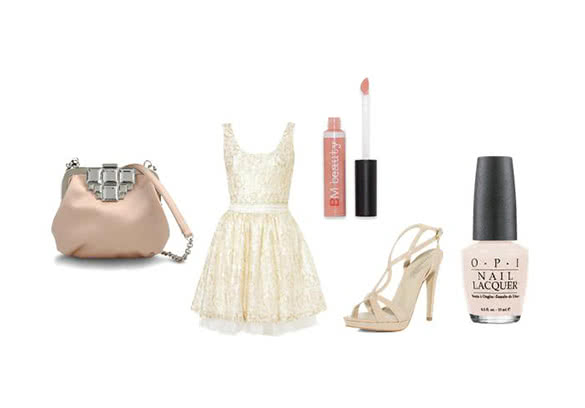 Nude Platform Sandals (dorothyperkins.com)
Opi Bubble Bath (nelly.com)
BM Beauty Lip Gloss Nude (ethicalsuperstore.com)
Lace Dress (topshop.com)
Philosophy di Alberta Ferretti Bag (albertaferretti.com)
5. Casual and Smart
Vanessa never cared what people might think. Her colorful outfits, and geometric prints, were always fun to watch. She showed her artistic side while, at the same time, she looked sexy and refused to become just another Upper East Side girl.
Neon heels, with boyfriend shorts, and an effective top, are a great summer look, even better if you add some chunky jewelry, and a simple everyday bag.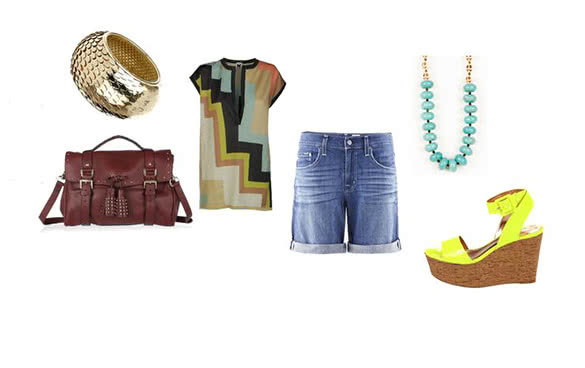 BCBGeneration Lee (zappos.com)
Necklace (tobi.com)
Adriano Goldschmied The Ex-Boyfriend Short (maryandpaul.com)
Missoni Knitted Geometric Print Tunic (flannelsfashion.com)
Gold Scale Bangle (missselfridge.com)
Mulberry Tassel Studded Leather Shoulder Bag (net-a-porter.com)