If you prefer to "ball on a budget," you know the struggle of trying to look wealthy and put together. For tips on how to look rich, check out our guide!
The problem most of us run into when we're figuring out how to look rich is the fact that we're not actually rich. While you might make enough to live comfortably, you don't have that extra money to throw away on a plain white tee that happens to cost $60.
There are a few simple and easy ways to style your wardrobe and accessories that will have you looking like a million bucks.
How to look rich – With leather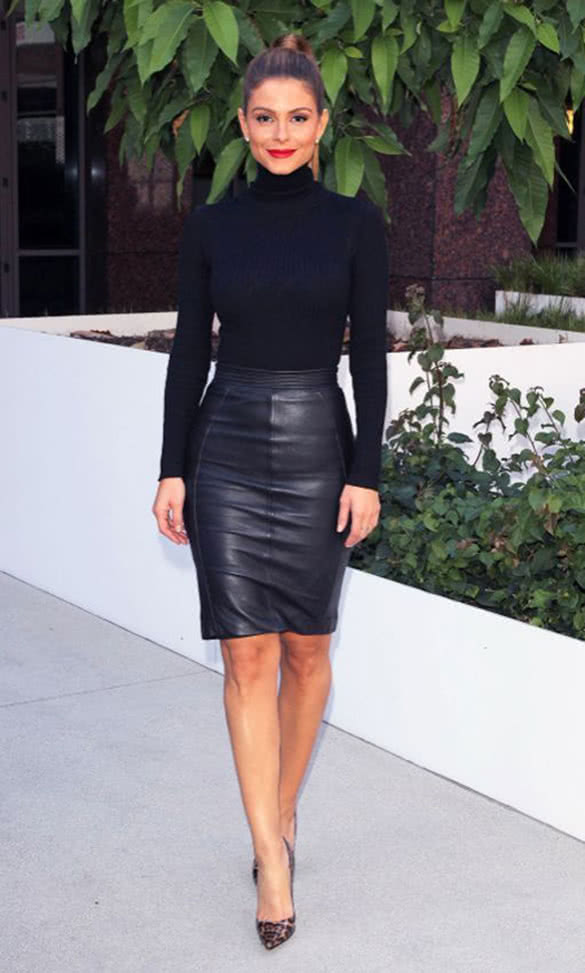 For a quick way to "look rich," you can try investing in a few leather or faux-leather pieces. When you're shopping, don't get tricked into thinking that pleather and faux-leather are the same thing. Regardless of whether your pieces are real leather or not, most of the play comes into the fabric's quality.
Maria Menounos is a perfect example of this. In this picture, she is wearing a black turtleneck that she paired with a sleek leather pencil skirt and leopard print pumps. Although the "style" is relatively simple, the look gives off an air of wealth.
When picking your leather pieces, stay away from jackets. If you think about it, most people own some form of a leather jacket. To set yourself a part from the rest, a leather skirt will take you that extra mile.
How to look rich – With suede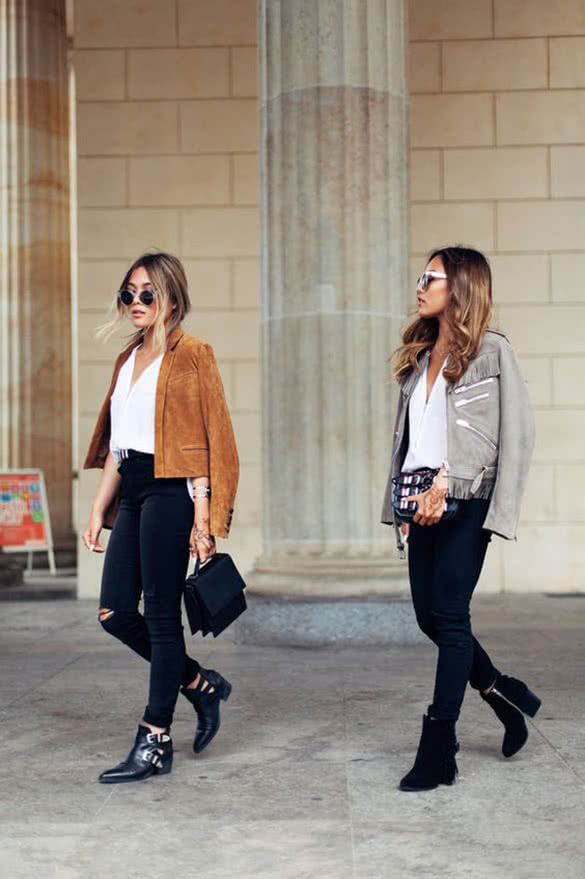 With the 70s revival that took place at the end of last year, suede is definitely in and it's another helpful material that will help you look rich.
When it comes to textured pieces like leather and suede, the fabric is what helps to give it that quality and rich appearance. Suede gives off a polish and refined edge that works perfectly, especially for the younger crowds.
In this outfit, we see a camel suede coat paired with a relatively simple outfit. The outfit features a white V-neck blouse that is paired with black distressed jeans and boots. The suede jacket helps bring this outfit from a 6 to a 10.
When shopping for suede, remember that you don't only have to focus on jackets. Suede dresses are not only in but they are also a sexy way to keep the trend living.
How to look rich – With satin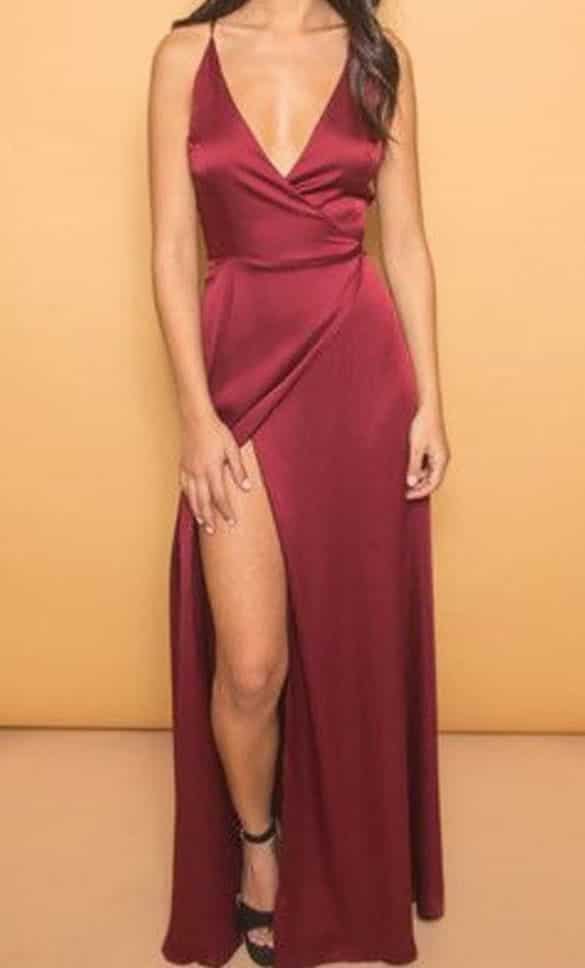 One way to say sexy, sultry, and wealthy is with satin. Something about the luxurious feeling of the material translates to the assumed cost of the fabric.
When it comes to satin dresses, they almost always feature delicate straps and a simple design or a bolder one like in this outfit.
This outfit features a daringly high slit and a deep V-neck, but otherwise, the features are simple. The way that satin works is that you let the fabric speak for itself.
You'll notice that most satin dresses don't include any over the top designs or cuts. One way to look rich and wealthy is to look fabulous in an almost understated way. The goal is to achieve effortless elegance.
How to look rich – By staying away from wrinkles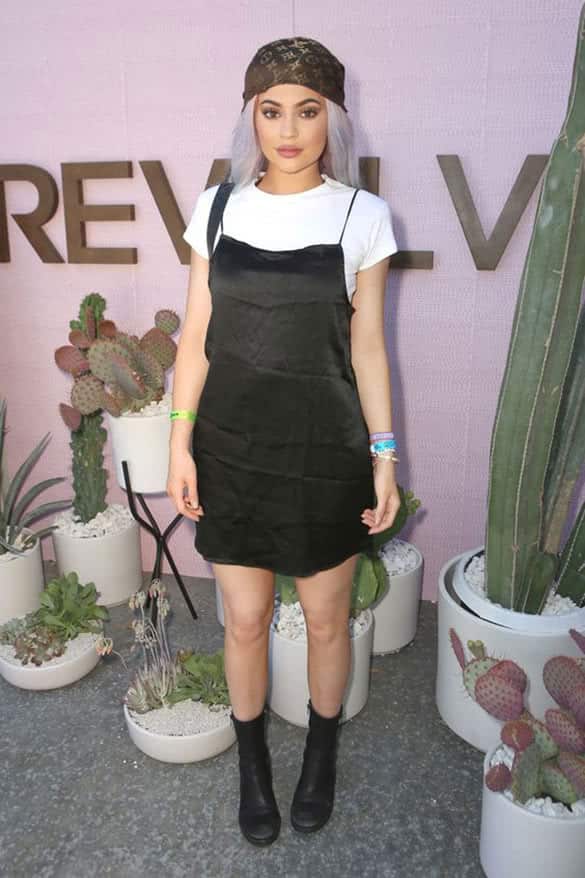 Another tip on how to look rich is by staying away from wrinkles and investing in a steamer. No shade to Kylie Jenner, but I have a feeling she was going for the wrinkled look.
If you're hoping to look rich, the wrinkled look is not one that you're going to want. Since the youngest Jenner is wearing a satin pinafore, you can see the wrinkles even more.
Whether you're wearing satin or cotton, wrinkles ARE NOT your friend. One useful trick that people use is by allowing their clothes to hang in the bathroom while they take a hot shower.
An easier way to accomplish this would be to purchase a steamer to do the work yourself, especially when the shower doesn't knock out all the kinks. An even easier way is by taking your clothes to the dry cleaners and having them press it for you!
How to look rich – With clothes that FIT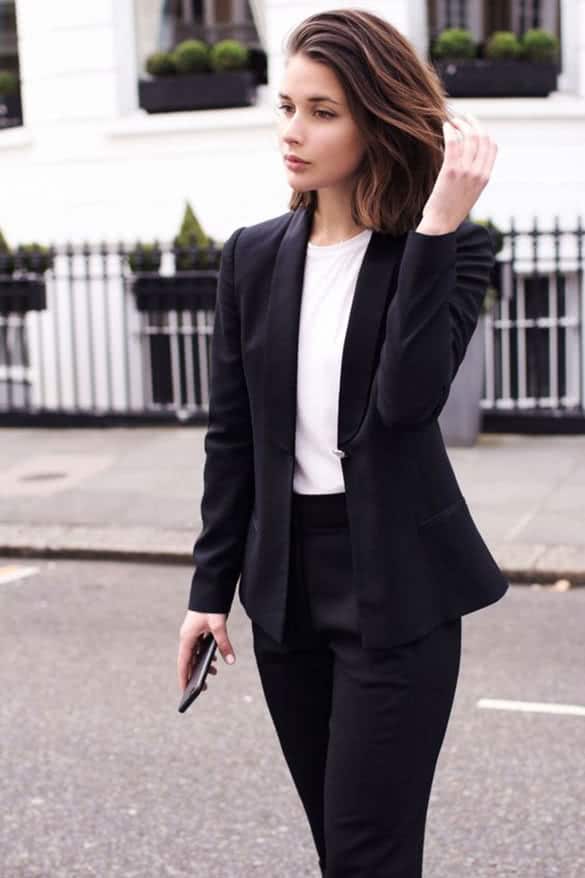 You'd think this would be simple, right? It's not! One thing we have come to know about fashion is that not all sizes are created equal. A 6 in one brand might feel like an 8 in another.
When trying on clothes, especially professional clothes, you'll find that some of the pants might be too long or that some of the jackets might be too big.
The key to this is by finding a good tailor! Most clothes aren't meant to fit you perfectly. When you think about how many different body shapes there are, you're bound to own tens, if not hundreds, of items that don't fit you perfectly.
In the professional setting, make sure your clothes fit nicely. Pant legs that are too long or jackets that are too big definitely play a big role in how rich you'd look.
How to look rich – By investing in a midi length wool coat

You might think this is a weird tip, but let me explain. When you're walking around a city like New York with tons of wealthy people floating around, you'll catch many of them sporting a midi length wool coat. Not only does this work to fight off the colder weather but the structure of these coats help give them a 'posh' vibe.
Black is always a safe color, but as seen in this outfit, a tan wool coat is soft and refined. If you're aiming for a tan coat, try your hands at an all-white outfit underneath. You won't be disappointed!
How to look rich – By keeping your shoes clean and shining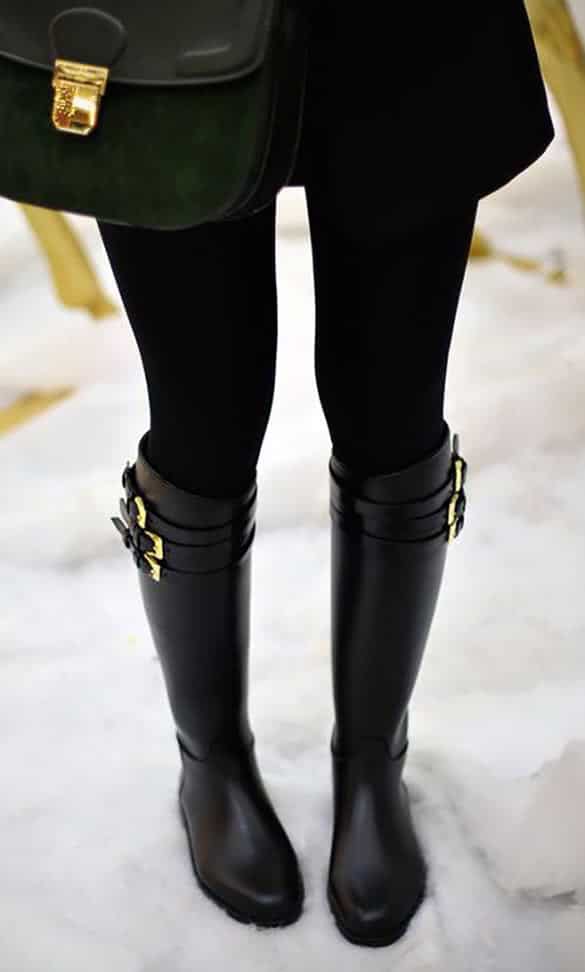 Sometimes this is easier said than done particularly because we can't always control where we step. One way to look rich is by always keeping your shoes clean and shining.
Although clean is always a bonus, the thing about shiny shoes is that they look as if they were just purchased. You can use things like shoe shine to keep yours looking brand new, but be careful! Shoe shine is known to be very concentrated and toxic so make sure you're using it in a highly ventilated area!
If you're not about the "shoe shine" life, you can always try Vaseline on your unclothed shoes for a sleek shine.
How to look rich – By investing in quality accessories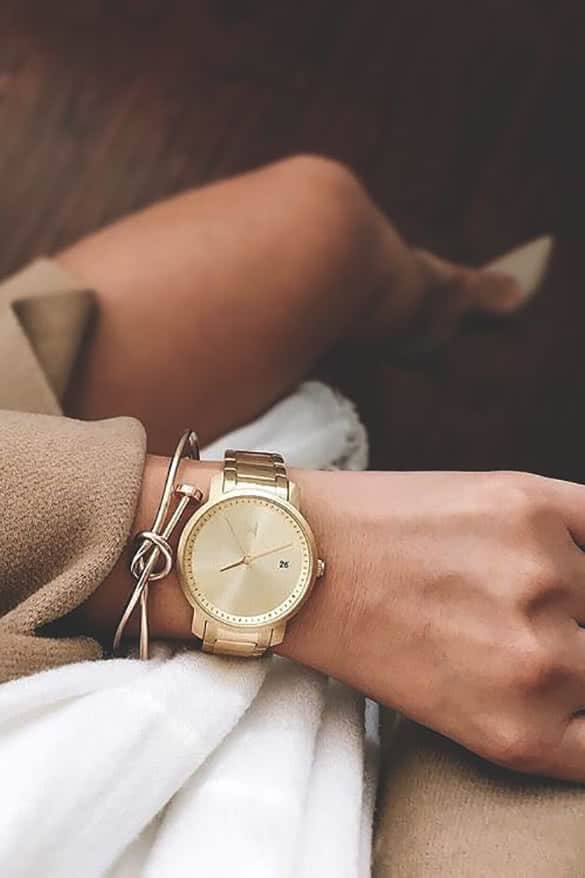 When you check the time, do you find yourself looking down at a watch or looking for your cell phone? One way to look rich is by investing in quality accessories like a timepiece.
Often times, you might be tempted to purchase that $20 watch you saw at your favorite discount store, but a closer look at it would show that it's actually gaudy and cheap looking.
For another tip on how to look rich, you should invest in a quality watch. There are definitely watches out there where you don't have to break the bank, but they'll definitely be over that $20 price range from before.
When looking for the perfect watch, remember that understated is key and you want a piece that is versatile and could work with almost any look.
The same goes for earrings and other accessories! Don't go for quantity, but quality. Find a few good pieces that you can alternate with and go for studs over eardrop!
How to look rich – By choosing structure over slouch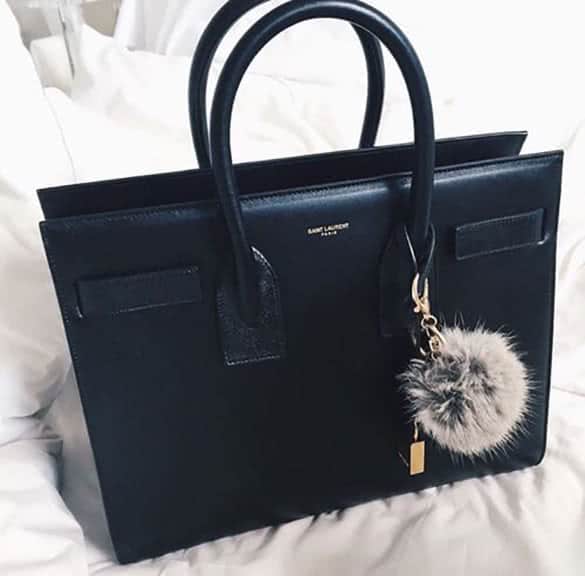 There are a few things that we can't live without and purses are one of them! When shopping for a purse, you should look at the structure of the bag.
This YSL purse might we way out of the price range, but the structure is what draws the attention. For purses, it might help to know that the more structure, the better.
This purse features a crisp and clean boxy design. Choosing a bag with a similar shape will help give you a more polished look while a slouchy bag can cause you to look more casual.
For purses, it might help to know that the more structure, the better. This purse features a crisp and clean boxy design. Choosing a bag with a similar shape will help give you a more polished look while a slouchy bag can cause you to look more casual.
How to look rich – With nude and natural nails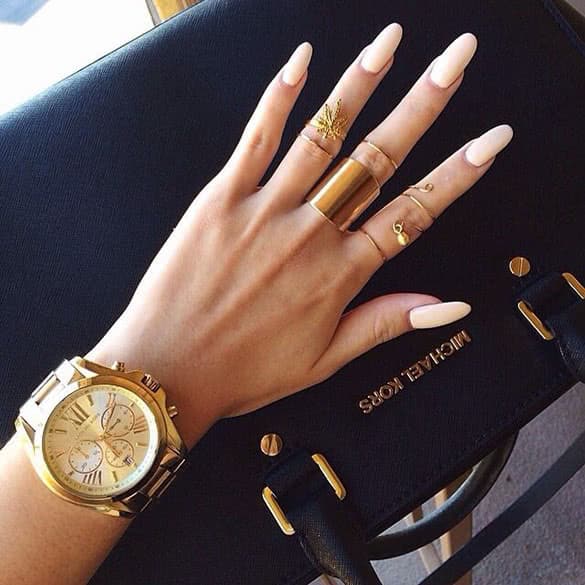 If there's one trend I've noticed among wealthy women or women of power and influence, it's that their nails are often simple and nude.
It's not often that you'll see someone with long purple fingernails, so you might want to ditch the color. No one is telling you to walk around with stubby fingernails, but a short decent length and a nude color will help work wonders!
We're not trying to change you, but if you're looking to look wealthier than you are, these are a few tips to help change up your appearance.
Another thing is confidence! If you feel confident in yourself and what you're wearing, you're going to look like a million bucks even if your outfit only cost less than $100.
In the comments below, let us know what other lifestyle tips you're interested in!