As women, we have a secret weapon called sex appeal. Read on to find out how to use it and how to always look sexy for him.
Sure, there will be some days when you simply can't feel any less sexy. In fact, you may even feel fat, unattractive, and downright ugly to a certain point. As women, we're often faced with many challenges along the way in our quest to be everything to everyone whilst maintaining our sex appeal.
Whether you're a mom, a wife, a girlfriend, or even the potential for a guy you're really interested in, it's important to know how to always look sexy for him. It's important not only for your relationship but for you as the woman who stares in the mirror when no one is looking.
Remember, knowing how to always look sexy for him has more to do with your own self-confidence than anything else. Don't worry if you struggle in the beginning. As with anything in life, knowing how to always look sexy for him requires practice, repetitiveness in order to turn it into a habit, and a daring spirit to try new things.
If you find yourself comparing yourself to other women when it comes to sex appeal, remember to keep the following tips in mind and perhaps even add a few to your everyday life:
1. Smile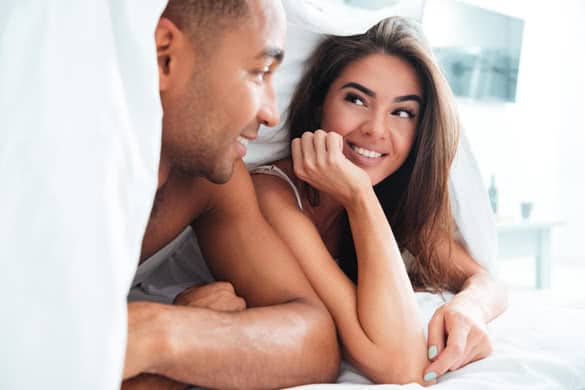 There's nothing sexier on a woman than a genuine smile. Faking it simply won't cut it. It's cheap, normally comes quite natural, and we all have the ability to smile at least once a day in order to spread the love and add a little bit of sex appeal to our look. Not only will you come across as more approachable and heck of a lot friendlier, you'll also master the easiest way to make him want you more.
2. Wear what's comfortable
Forget about the short skirts and low tops if all you're doing is adjusting yourself on a constant basis. Instead, wear clothing that makes you feel comfortable and like yourself.
Not only will you come across as more confident, you'll spend less time 'fixing' yourself and more time reeling him in. Remember, knowing how to always look sexy for him is mostly about having the confidence to wear whatever you want without feeling like you should be wearing less in order to attract him.
3. Pay attention to your hair
Yes, going natural can work (especially when you're at the beach), but it never hurts to treat yourself at the hair salon by retouching your roots and having your hair professionally blown out. Your hair will smell gorgeous, look soft and silky, and your high level of confidence will be as clear as daylight.
Men, in general, love playing with your hair. The last thing you want is to be in the moment and abort the mission due to messy, knotted hair that'll spoil the mood completely. Thus, if you want to know how to always look sexy for him, give your hair some love first.
Here is what most guys think about different girls' hairstyles and which ones they consider to be best.
4. Try high heels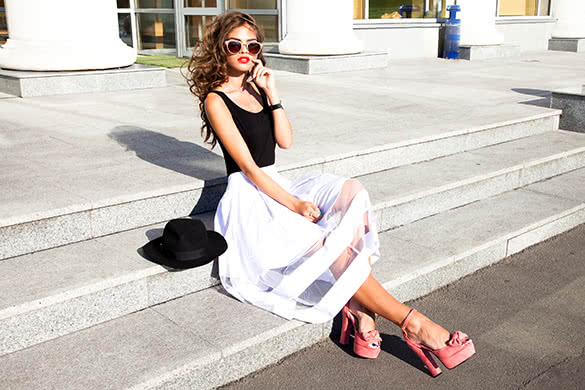 We understand how uncomfortable they may be at times. We also know that they weren't made for every woman. However, you simply can't deny the type of sex appeal they add to your look compared to flip-flops.
High heels accentuate your calves and make your legs seem extra lean and long. They help you to add a certain flair to your walk, even when you're not even trying. Not only is it a must-have for every woman's closet, it's one of the easiest ways to boost your confidence and sex appeal without trying too hard.
5. Sweat it out
Whether you enjoy Zumba, weight lifting, or you're a simple gal who's developed a liking for the treadmill, it pays off to spend some time in the gym – not only for health reasons but for making yourself look and feel sexy for him.
Remember, when you feel good, you look good. You carry yourself differently. You exude a certain type of confidence. When you're confident, you come across as sexy. Try it. What do you have to lose?
6. Incorporate a little bit of lace
Never, at any point, does adding a little bit of lace to your wardrobe damage your chances of looking sexy for him. Whether they want to admit it or not, men love seeing lingerie on most women.
Panty lines have never and will never become the next best thing, so it's always a good idea to invest in a little bit of lacy lingerie in order to always look sexy for him and for yourself. Remember, sometimes you have to look sexy for yourself first before feeling sexy for anyone else.
7. How to always look sexy for him? Don't show too much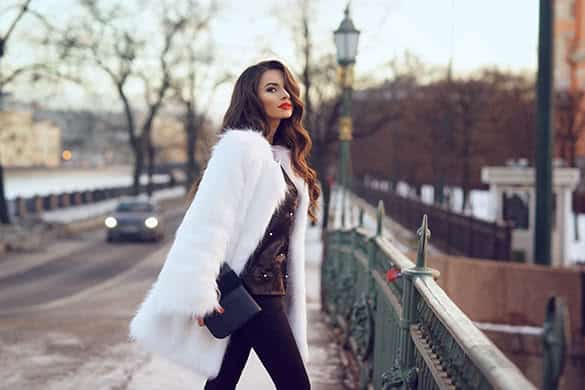 It's often a misconception that showing more will result in being sexier. However, that couldn't be further from the truth. Adding a little bit of mystery is what'll drive him crazy. The last thing you want to be is easy.
You want to come across as sexy but classy. You want him to guess a little bit, right? Figuring out how to always look sexy for him doesn't have to be complicated. In this particular case, showing more skin isn't always a good idea.
There's nothing appealing about a woman who leaves nothing to the imagination. Half the fun of being with someone else is exploring their body and learning it firsthand. If you show it all from day one, what incentive is there to look any further? He'll see what he wanted to see and move on.
Being sexy and classy is more about attitude and character than it is about dress.  Read on more about how to be sexy, yet classy.
8. Get a manicure and pedicure
Again, it's all about the amount of time you're willing to invest in yourself. Whether you do it yourself or have your nails done professionally, never leave the house with dirty or half painted fingernails. Remember, men do notice the small details. If he's going to be holding your hand or sucking on any toes, he's going to want to deal with clean nails.
9. Make eye contact
Apart from your smile and confidence, it's also important to make eye contact when a man is having a conversation with you. Put your phone down or hide your shyness for a little while. You don't always have to use words to get a message across. Most of the time, your eyes can speak novels, so use it to your advantage.
10. Flirt with him
What's the point of looking this good if you're not going to show your guy how sexy you really are?
Gently touch his arm while you talk to him, laugh sweetly at his jokes, and run your fingers at the nape of his neck. There's no way he'll miss these sexy displays.
Find the balance between showing your personality and keeping your little secrets to yourself. make sure you stay feminine and have an open body language.
Also, use  makeup  to keep your look fresh and flirty
Most importantly, never be someone you're not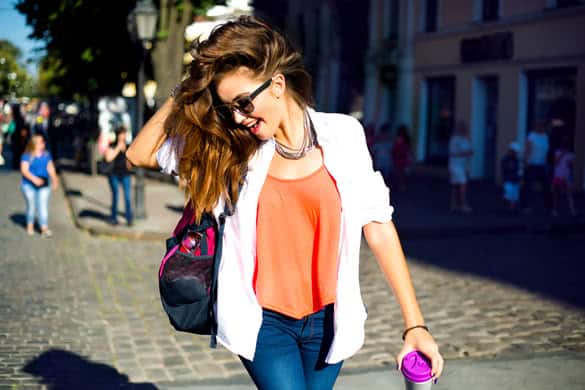 Being yourself will always be your key to success, in anything that you do. Don't pretend to like something you absolutely despise simply because he enjoys it, don't wear things you wouldn't normally wear simply because he likes it, and most importantly, don't try too hard to be sexy for someone else. Who you really are will always be enough for the right person.
Remember, knowing how to always look sexy for him isn't necessarily always about attracting him (whoever he may be). Sometimes, it's also about making yourself feel more confident and beautiful by paying more attention to the amount of time you spend on yourself. Don't ever feel guilty for investing in yourself.
Brush your hair, join a gym for health reasons, have your nails done every once in a while, and never forget to smile. At the end of the day, if you feel amazing within yourself, you don't have to worry about how to always look sexy for him.