Finding a boyfriend is not easy and it takes a lot of patience and countless dates. But, we'll give you 7 super secret tips on how to get a boyfriend fast!
Getting a significant other is a frustrating, complex process that scares off a lot of women. It can be stressful and even disenchanting after a while.
However, it's a process that takes time and patience. Like everything else, you need to set your sights on your goal and work towards it until you get the man you want eating out of your hand.
While there is no typical formula to follow to get a boyfriend, here are some tips to get you in the right frame of mind. When all steps are taken, you are well on your way to finding that special someone to keep.
Love is somewhat like a game, so you need to play. Keep in mind that you should always be on guard and be aware of what's happening so that your actions will not be in vain.
Men love the chase: Make yourself unavailable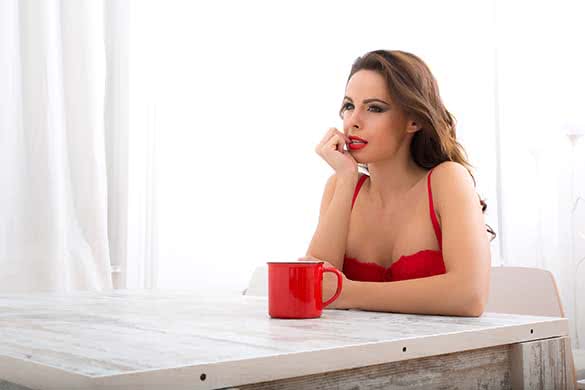 When you think in biological terms, men are mostly like cats. They absolutely adore hunting and capturing their prey.
When something is dangled in front of a man, just out of reach, he will want it and pursue it until he has it in his possession. This is not unlike a single man in the dating pool.
Play into those instincts and make yourself just out of reach for him. Most men are scared off by women who do the pursuing, due to the fact that the seduction is out of their control. (Yes it's a power struggle here)
By letting him do all the chasing, you're letting him think he has the upper hand when you truly do. So, if you're fun, playful and flirty, but just out of reach, he will want you and do everything in his power to keep you.
Do what you can to keep your self-confidence high
Most will tell you to stay healthy and fit, but there are men out there who enjoy women with full figures. Weight really has nothing to do with getting a boyfriend.
However, you must always try and look your best. Not only will you feel great, but you will exude confidence, a heady aphrodisiac for any man. Men love a confident woman who is comfortable in her own skin.
Whether you are a size zero or a size 20W, you need to love yourself. We are born as imperfect creatures so don't hold yourself to anyone's standards but your own. Everyone else can go to blazes.
Dressing for your body type is a must. Nowadays, flattering clothes for any figure is chic. There are gorgeous, sexy outfits out there, even for full-figured ladies.
Don't be afraid to step out of your comfort zone. Be daring. Buy that cute black dress and heels. Don't let anyone talk you out of it. It's your body and your clothing so it is up to you to enjoy yourself. From enjoyment comes confidence.
Tell negativity to take a hike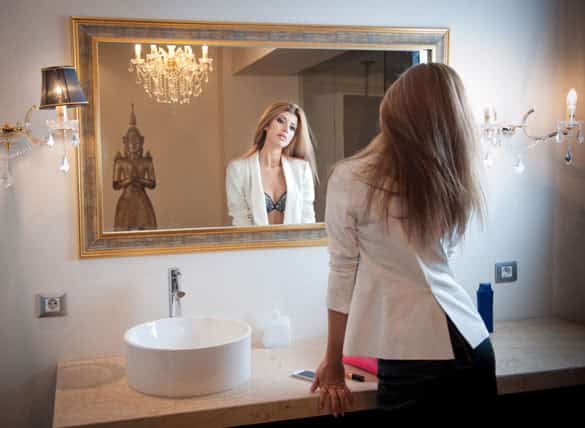 Life can get all of us down at times and many of us suffer from depression. While we can't help having it sometimes, men do take notice if we are constantly negative and become turned off.
Obviously, you can't turn depression on and off like a light switch. However, do your best to look at the positive things in your life and keep an optimistic outlook.
If you feel you're in a rut, start going out of your comfort zone and try new things that you wouldn't have even dreamed of before. The world is your oyster and you should do what makes you feel great.
If there's anything a man finds infectious, it's a lady who is enjoying herself in any element she puts herself in.
Have your own life
This is an absolute need if you want to find a boyfriend. While men love it when we lavish attention upon them, they also like their space. This ties into the whole availability subject.
Do your own thing. Don't be afraid to have other plans with your friends or do things for yourself solo.
Rather than making a potential boyfriend the sole focus of your life, keep separate interests and activities so that you're not always available for him.
This will, in turn, keep him interested as he sees that you are more valuable than the tart at the bar who keeps hounding him when he's out with friends.
You will find that you will enjoy yourself more if you're out there, having fun and enjoying yourself on your terms.
Don't be afraid to introduce yourself to a potential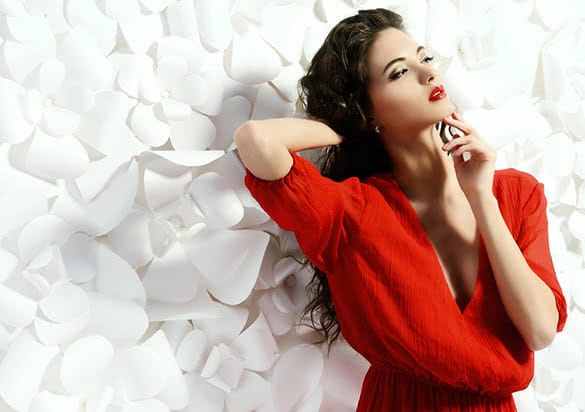 You may be one of those lucky girls who encounter the perfect guy in a public setting.
While it may be nerve-wracking to go up to a complete stranger and introduce yourself, albeit a gorgeous one, it will show him that you are confident in yourself and he will become attracted to you.
Remember that men love a woman who is self-confident.
Get to know the guy before you fall in love
Most of us ladies, as a whole, tend to fall in love first without seeing what we are really getting into. A lot of us are guilty of falling in love just for the sake of it.
While it sounds incredibly romantic at times, it can be a destructive force that tears our lives apart. We don't jump without looking, so why attach ourselves to a man we hardly know?
Talk to the guy…ask him questions. Ask what he likes, what he doesn't like: favorite movies, food, and activities.
You will find that you may not like his answers and that's just fine. It's better to find out now than after you've wasted months dating him.
If the both of you are compatible, then you're well on your way to building a great relationship. If you find that it won't work out, then you're free to walk away.
It's like test-driving your dream car. Sure, it looks good in the commercials and on the lot, but you won't know how good the vehicle really is until you take it for a drive.
It's an effective way to see if you want to make this commitment or walk away and find something better. This will save you time, heartache and sleep.
Don't be afraid to make him your friend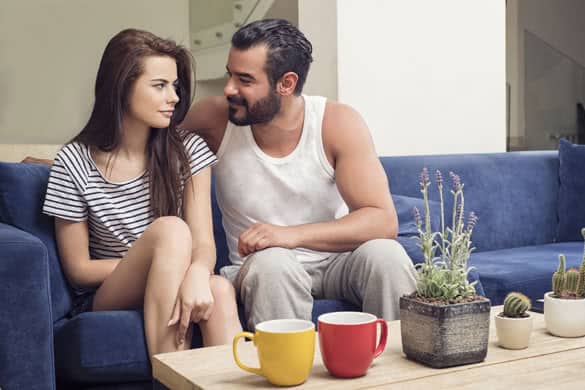 This is the most important step of all. The best relationships always start with a friendship over time.
You are taking a great opportunity to spend time with him, get to know him well, and join him in activities that you might not have tried before.
Like that, you will find out any bad or annoying habits, past relationships and other important factors you might not notice until much later in life.
Great things take time, so why sell yourself short? Take the time to befriend and get to know him well.
Although finding a boyfriend is a complex task, it's not rocket science. Be yourself, enjoy yourself and learn to make new friends. This is what life is about.
While it may take some time and you might get your heart broken a few times, you will eventually find Mr. Right and build a healthy relationship. You're worth it…do not sell yourself short.