Men are not that complicated to seduce, but you must know that they pay attention to some really small details! Here's how to make him desire you like crazy.
You might not even pay attention to them, but little details, such as your body language, your posture, and your attitude can make any guy instantly desire you. Yes, men pay attention to small things like that, believe it or not.
So, it's high time to say goodbye to awkward silences and your insecurities – these tips will make him want you like crazy, whether you are already dating him or he is just a distant crush. Here's a little guide that will teach you how to make him desire you like crazy.
How to make him desire you? Confidence is key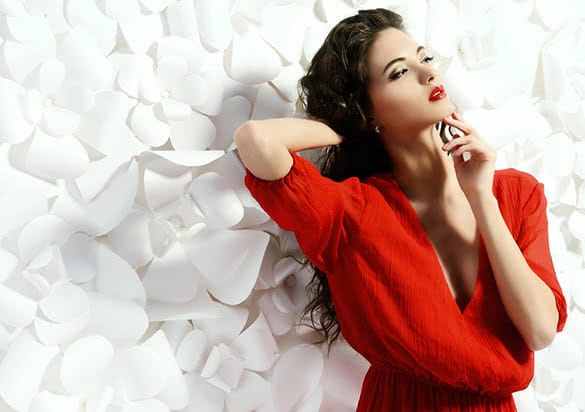 First and foremost, you will have to look and feel 100% comfortable in your own skin.
Small tricks and tips might work with some guys, but the lack of confidence could easily become a deal breaker, even in the very beginning.
That doesn't mean you have to be obsessed with how you look – but always keep in mind that you are a gorgeous, beautiful young woman who respects herself and knows what she's worth.
If you feel down or you feel like your level of confidence is not there yet, try to take small steps first. Forget about your self-doubts for a second and concentrate on your positive features.
This can be anything you like about yourself: your shape, your eyes, your hair color or any achievements and goals you reached.
By emphasizing the side of you that you are proud of, you will look more balanced and happier, and this will not only make him desire you but will also help you work on your own self-esteem and generally feel better about yourself.
Represent your personal style
Whether you are a true fashionista at heart or not, having a unique fashion style and having fun with the way you dress will make him want you even more.
Find what works for you and makes you feel beautiful and sexy at the same time.
While there is a stereotype that the shorter the skirt is, the more attention you'll get, you don't have to wear tight dresses and mini leather skirts to make him desire you or make him interested.
Even an oversized sweater dress can be super sexy, if worn the right way and if you feel confident in it.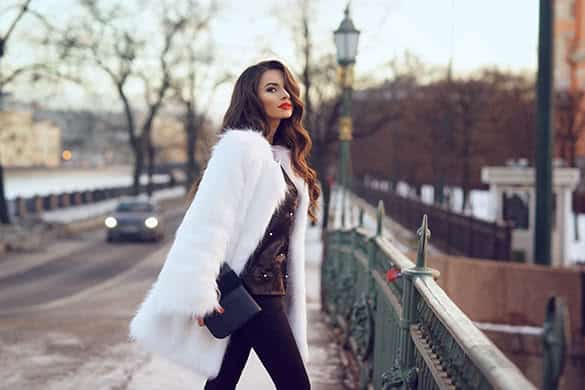 We've all tried to be a bit too sexy before and it usually ends up being uncomfortable and constantly pulling the dress up/down, but the key is that your look matches your personality.
You can always add some subtle feminine elements to your outfit if you want that little "extra" in your look.
High heels, small accessories or perfectly done nails will all make your look more polished and well put together.
Don't be afraid to experiment with more feminine shapes and styles: show off your body and choose figure-hugging materials or give the sweetheart neckline, classic pencil dress a try.
Never look too desperate
We all fall into the mistake of chasing guys, but say goodbye to the "maybe he was just too busy to reply" and other excuses.
Without a doubt, the thought of an independent girl is very attractive to every guy, especially if they have to work for it.
Show him that you don't need a guy in your life to enjoy yourself, and that you are not the girl who will keep waiting for his messages.
This independence that you show with the way you act will make him want you even more because he won't feel like he has to "save" you or constantly reassure you, not to mention he will feel more confident around you as well.
Show off your personality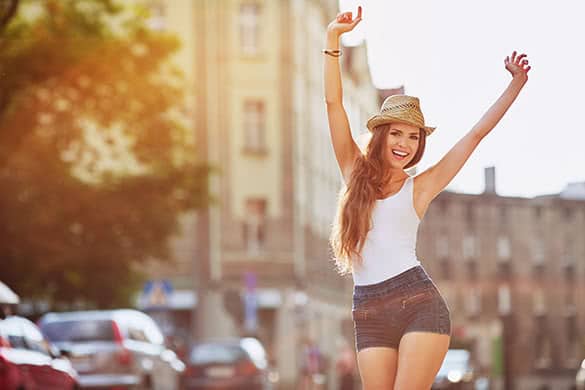 Let's be real: honesty is pretty rare, especially during the first few dates, but instead of trying to show an ideal picture of you, don't be afraid to be honest about yourself.
Giving generic answers and constantly smiling is the easy way to act on a date or during any conversation, but it's usually not guaranteed to work.
Make him remember you as the unique girl who speaks her mind and has an interesting personality, instead of being one of the girls who doesn't have too much to say.
You don't have to share every little detail, but finding the balance between being a bit mysterious yet showing your true personality will definitely make you stand out from the crowd right away.
Have a signature scent
Use one specific perfume that will instantly remind him of you anytime he senses it again.
If you like changing your perfumes depending on occasions and seasons, try to stick with two or three go-to perfumes, and don't forget to choose the perfume notes wisely.
Vanilla, rose and musk notes are strong, feminine ingredients that he will definitely remember.
Our favorite sexy scents are Dolce& Gabbana – L'impératrice, Lancome – La Nuit Trésor, Chanel – Coco Mademoiselle and Jo Malone London – Peony: these are guaranteed to make an amazing impression.
Don't be afraid to be flirty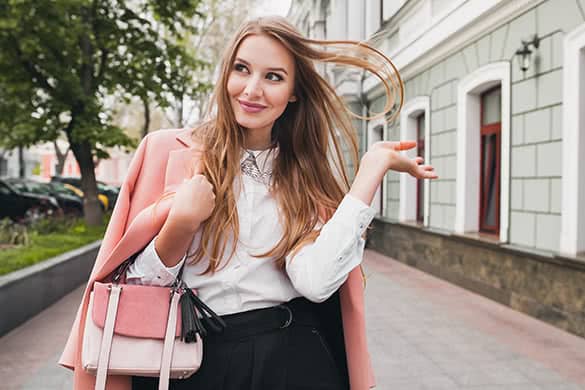 This can be tricky, especially if you tend to be a bit shyer and reserved, but flirting isn't as difficult as it seems to be.
If you are not sure how to start, focus on your body language first: look him in the eye while you are talking and make sure that your posture is feminine and natural.
These details will make you feel comfortable and show that you are confident, while reserved body language (constantly looking down and crossing your arms) will make you look insecure and a bit confused.
Don't think of flirting as a straight forward "technique" to get guys – it's all about the little details that show that you are interested, but not too desperate.
Make him work for it
Don't give everything away too easily, try to stay mysterious and make him work.
This challenge will be interesting and exciting for him at the same time, and while you don't have to play too hard to get, have fun with it and never look desperate.
Overall, these tips are not only good for getting any guy's attention without looking too desperate, but they will also help you know yourself better.
Be conscious about what and who you are looking for, and don't forget what you're worth!