If you like to keep up with the latest trends while styling your look to be as unique as you are, these dresses are a great place to start.
Summer has sprung, and so the wardrobe updates are in full effect. When it comes to warmer weather, dresses are all the rage whether you're flirty and feminine or bold and beautiful. These are the dresses every summer wardrobe needs.
1. Off-the-Shoulder Dress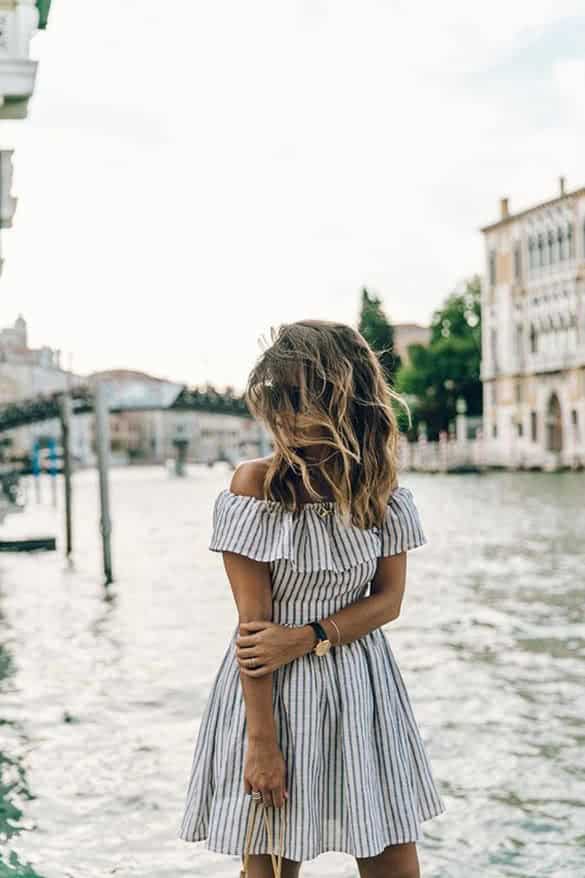 For the girly girl in all of us, the Mink Pink Falling Blooms off-the-shoulder maxi dress ($109 at Urban Outfitters) is the perfect choice.
Hitting both the off-the-shoulder and long slit trends, this dress will dazzle whether you're out for brunch with the girls or on your first date with your crush.
Pair it with some gladiator style sandals and a bright clutch and you're good to go. Found at Urban Outfitters and only 109$.
2. Denim Dress
For a casual look, you can't go wrong with a denim dress. The denim material will keep you warm on those cooler nights and stylish to boot. Channeling farm chic and all your childhood nostalgia is the H&M Denim Bib Overall Dress.
With a mid-length hem and the versatility to be paired with your favorite tee, these overall dresses are perfect for a day out shopping or just lounging in the park.
Just slide on your most comfortable white sneakers, and head out the door for an effortless, yet stunning, daytime look. Transfer to night by switching up your tee for a fitted long sleeved top and your sneakers for some chunky wedges, and you're good to go. The best part? It's only $40.
3. The Shirt Dress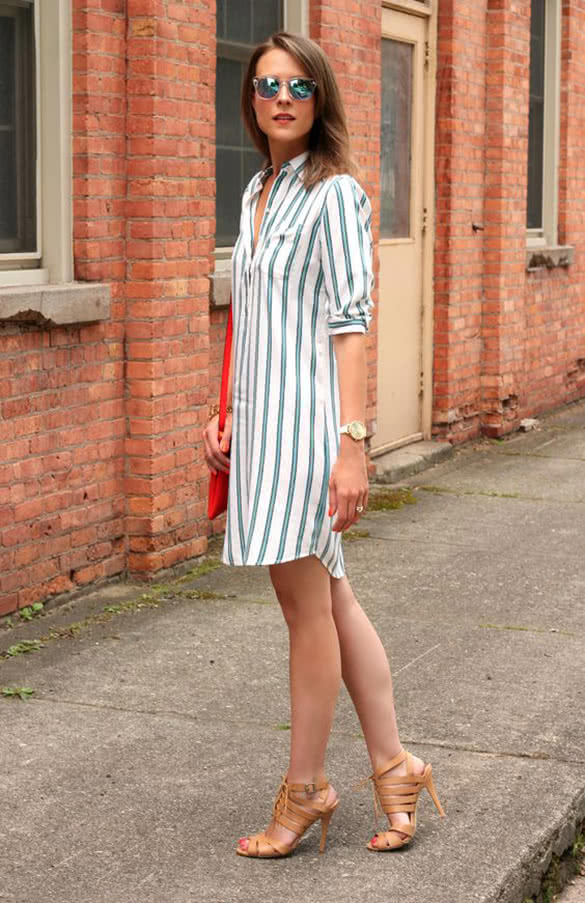 A shirt dress can take you from day to night in a snap with just a quick change of shoes and accessories. The Kate Spade Watercolor Shirt Dress is no different.
This perfect spring dress, with bold floral patterns in a watercolor finish, is made of cotton and spandex for a comfortable, yet fashionable work-to-night outfit.
For the office, pair your stunning shirt dress with a nice blazer or on its own with a small heel. When you're ready to take it to happy hour, choose a higher and chunkier heel and a small clutch. It's perfectly versatile and works in any situation.
4. The Slip Dress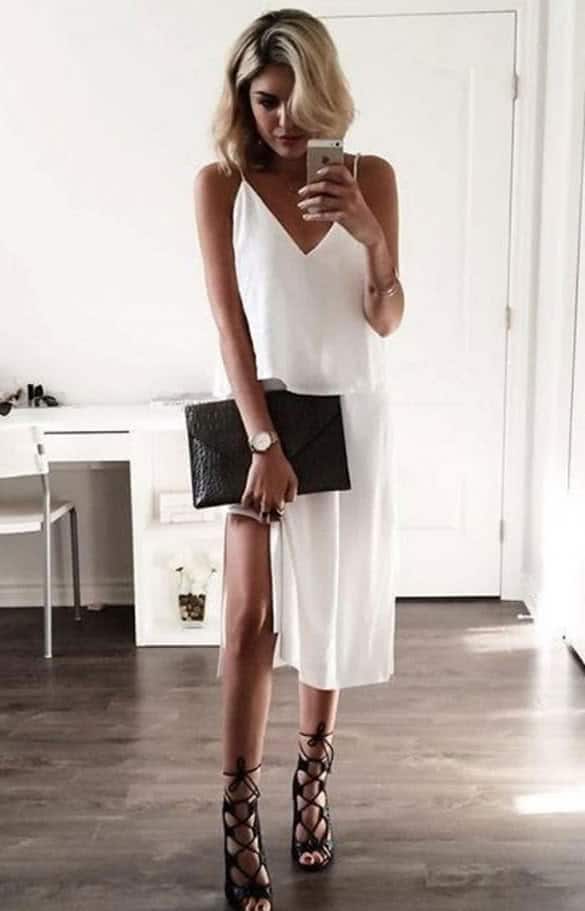 The '90s are back with a vengeance with the infamous slip dress. This beautiful, barely-there trend is simple yet elegant. For a bold take on the slip dress, go for the smallest black dress. The TopShop High Apex Slip Dress—at only $52, I might add—takes the LBD to a whole new level.
For a simplistic look, pair the slip dress with a brightly colored neck scarf and heels, or for those colder nights, a simple jean jacket and flats. The options are endless with the slip dress because of its simplistic style. It's a blank canvas for you to build off in the best way possible.
5. The Midi Dress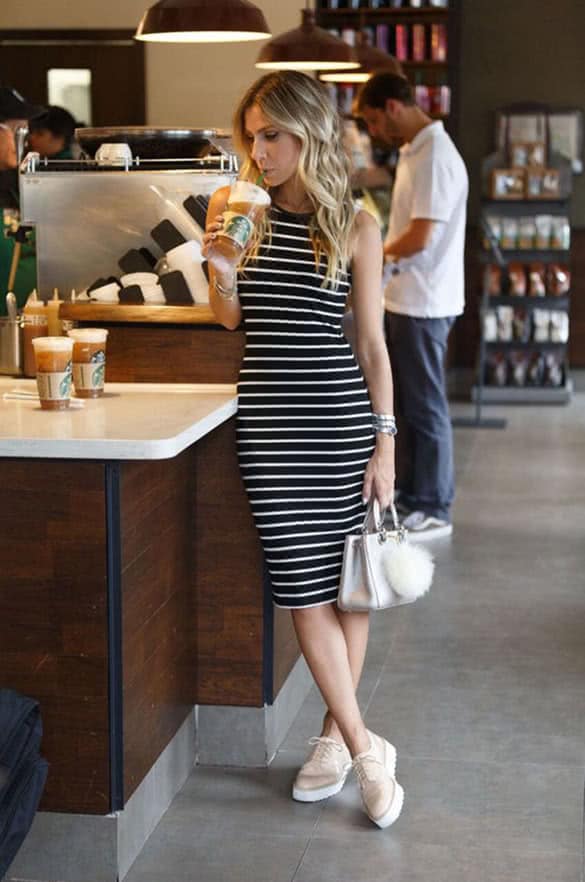 Say goodbye to the mini and welcome in the midi, the not-too-short yet not-too-long dress of spring. This dress is perfect for all shapes, sizes and ages. For a sexy take on the midi, the Self-Portrait Lace Sleeveless Pleated Midi is the perfect choice.
The lace and sheer panels at the top give it the sexy look, showing off some skin without being completely uncovered, and the pleats help show off those assets. Turn heads in this dress by pairing a low pair of sandals or, if you're bold enough, a strappy pair of stilettos.
6. The Bell Sleeve Dress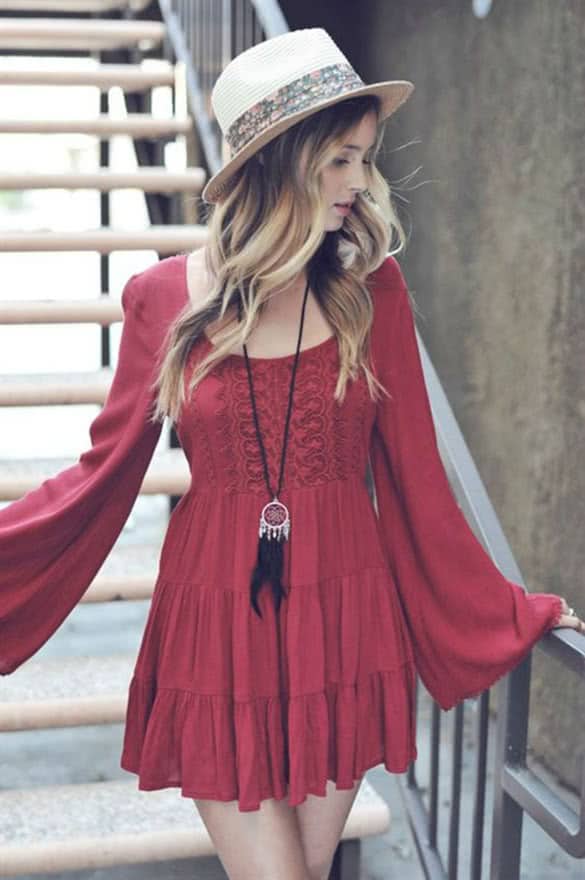 Bells aren't just for bottoms anymore, and the bell sleeve dress is proof of that. Paying homage to a '70s staple, the bell sleeve dress is elegant and feminine with just a little bit of bohemian beauty.
The Free People With Love From India Dress, available for only $90, adds just the right amount of lace to a perfectly understated ivory to create a beautiful dress for any occasion.
For the day-time, all you need is a simple pair of sandals, or if you're feeling a bit more adventurous, pair with over-the-knee leather boots. This dress screams elegance and you'll be the belle of the ball wherever you wear it.
Each and every one of these dresses will update your wardrobe effortlessly from winter to spring. Choose your accessories wisely, and when you head out your door, you'll be fashionable, stylish and ready to strut your stuff. Which of these spring dresses is your favorite?