Kinky sex can be incredibly hot, but guys and girls don't always get aroused with the same things. Men tend to have different kinds of urges than women and these are the things they love the most!
Most men, at least at some point in their life, have had a fixation on pornography. Some guys watch it every day. Some guys watch it all day long, unfortunately. Guys that do watch porno have their favorite videos. That can have an effect on their sexual fantasies and what they want to do in the bedroom when the opportunity arises.
That's not to say that all of the men's kinkiest desires originate from pornography. Whether these desires come from porn or not, they are embedded in us and we get a great amount of satisfaction from them. There are plenty of things that you don't often see in online videos that guys like as well. Either way, here are eight kinky things that guys go crazy for.
Anal sex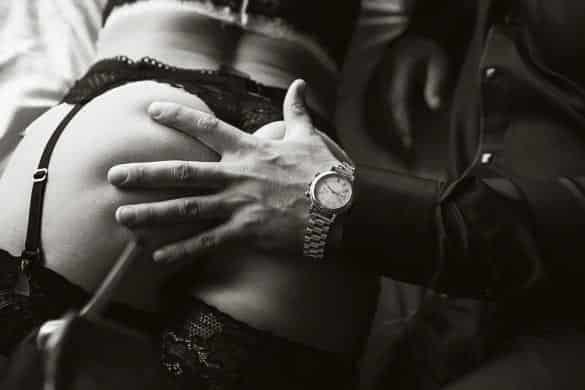 We've already explained in detail in our article Why Do Men Like Anal Sex, but to sum it up, men want to do everything sexual at least once. They want to try it all and they want to mix it up once in a while too. Anal sex feels good. It's different than vaginal or oral sex. There is also a psychological element of domination and sexual exploration that can excite and ultimately please a man.
Striptease
Most girls are too shy to do the striptease, but for those who feel comfortable enough to do it, your partner will appreciate it. Along with role play and other types of theatrics, stripping can cause a bit of embarrassment at first, but if you and your partner can get past the slight awkwardness of doing it for the first time, it can be very arousing and entertaining.
Dirty talk
Talking dirty is an art form. If you say the wrong thing, it can be a turn-off, or simply cause laughter which tends to bring you both back to reality. The tone of voice is important.
If you don't know what to say at first, let him lead the way by dropping a hint, and base the things you say on the things he said first. That's a very safe way to ensure you don't say something he's not into (if you're concerned about that). But, once you get a rhythm going with it, guys love the encouragement.
Hair pulling
There's something about having your hair pulled during foreplay or intercourse that sends a chill down your spine. If you enjoy it, chances are he does too. Rough sex wouldn't be complete without it.
Give your man's hair a medium strength tug and see how he responds. If he pulls yours too, that's a good sign that he likes it. It might be difficult to control yourself in the moment, but be careful not to pull too hard. He won't want to lose any hair in the process.
Spontaneity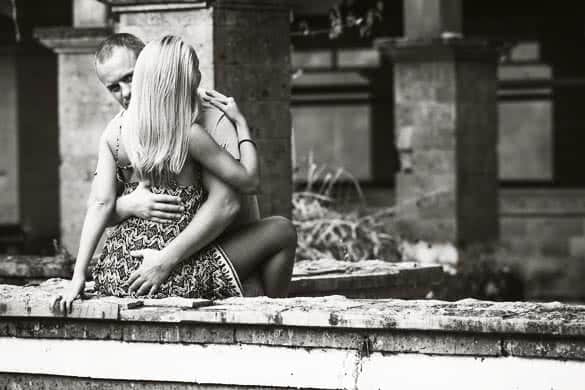 Randomly hooking up is thrilling. If you can catch your partner when he least expects it with a big move, it will really turn him on. It can be at home or even out in public, as long as it's totally random.
The best part for him will be the knowledge that you're capable of doing something like that at any time. That'll be a very erotic fantasy for him. He'll look forward to the next time you do something like that. Don't be surprised if he returns the thrill when you least expect it too.
Sensual massage
There are many types of sensual or erotic massage techniques. The idea is that your partner plays a completely passive role while you please him in various ways. To spice it up a bit, you can use feathers, ice, heating pads, or any other kind of stimulating object. You can get plenty of ideas for how to do it with a quick Google search.
Kama Sutra
If you haven't already explored the many sexual positions of the Kama Sutra as a couple, your man will certainly enjoy trying it. The Kama Sutra is an ancient Indian Hindu text that serves as a guide for lovemaking and relationship advice. There are guide books you can buy or videos you can watch that demonstrate the different techniques and how to do them properly.
Making a home movie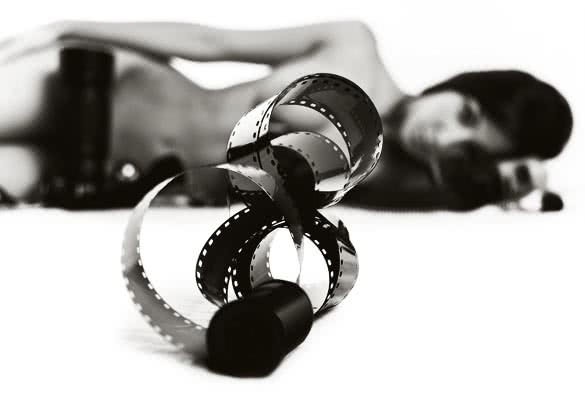 If your partner hasn't already attempted this, he probably will at some point. Guys enjoy being the star of their own pornographic video. Going back and watching it later has a somewhat more powerful effect than online porn.
If you're worried about him keeping it, set a time frame for him to have it. Don't forget to make him swear never to put it online. Otherwise, those old videos could end up on a major porn website if you guys break up, so be careful!
Have you tried any of these stuff with your partner? Which one do you like the most? Tell us in the comment section down below!