If you want to step up your beauty game and smell divine (but not overbearing) during warmer days, check out our list of best body mists for summer. Enjoy!
YouQueen team has prepared a new article in our special series made exclusively for our beautiful readers, where we are reviewing beauty products each week and picking out the best ones.
This time we've included best body mists and we will give you our honest opinion! The summer is approaching and with warmer days we will be spending nights clubbing and enjoying beautiful weather with our friends, so we have to make sure we smell good but not overbearing. That is why body mists are better choice for summer than perfumes. Check out some of the best body mists we've found.
Soap & Glory Mist You Madly Body Spray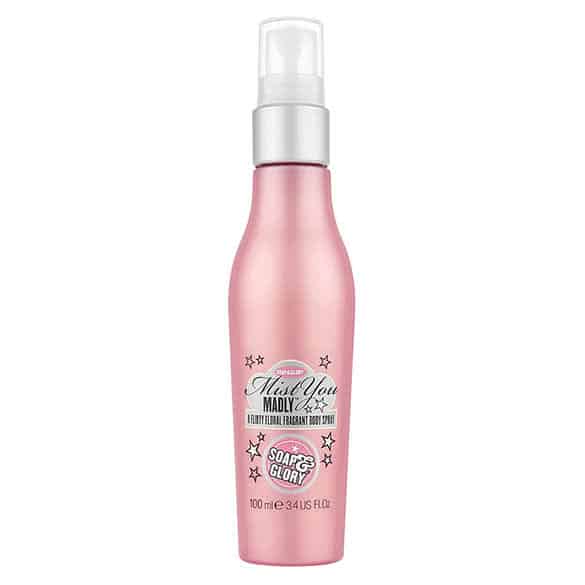 This body mist from Soap & Glory is the perfect fragrance for true girly girls. Of course, it contains vanilla and musk, but with a bit of bergamot, blackcurrant and gorgeous magnolia. You're gonna love it. Get it here.
The Body Shop Moringa Body Mist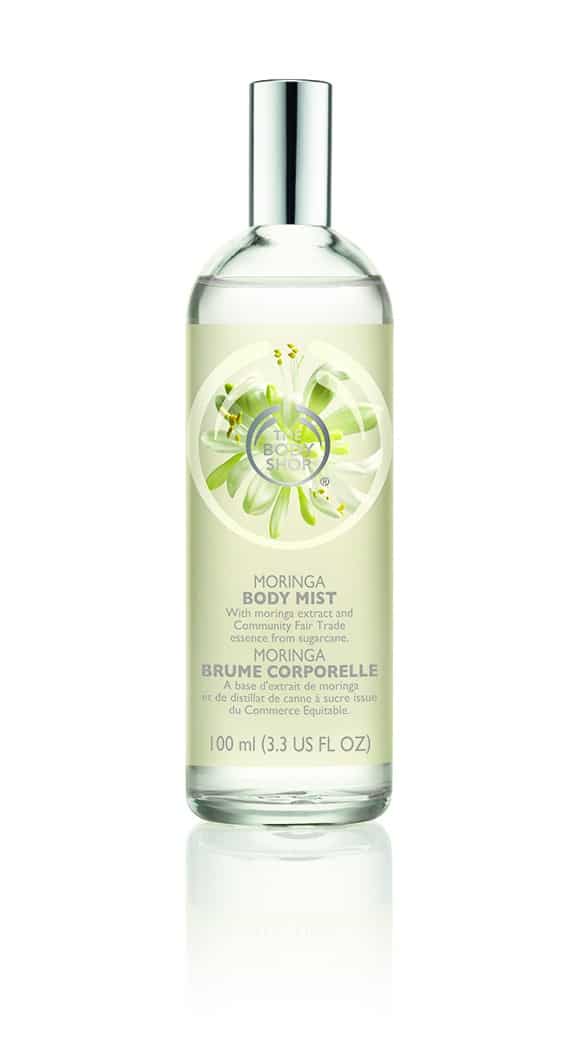 This is one of the Bath&Body works' best selling body mists. It smells florally but fresh at the same time, and it can last up to six hours on your skin. Just like a perfume! Get the best price on Amazon.
Victoria's Secret Fantasies Coconut Passion Fragrance Mist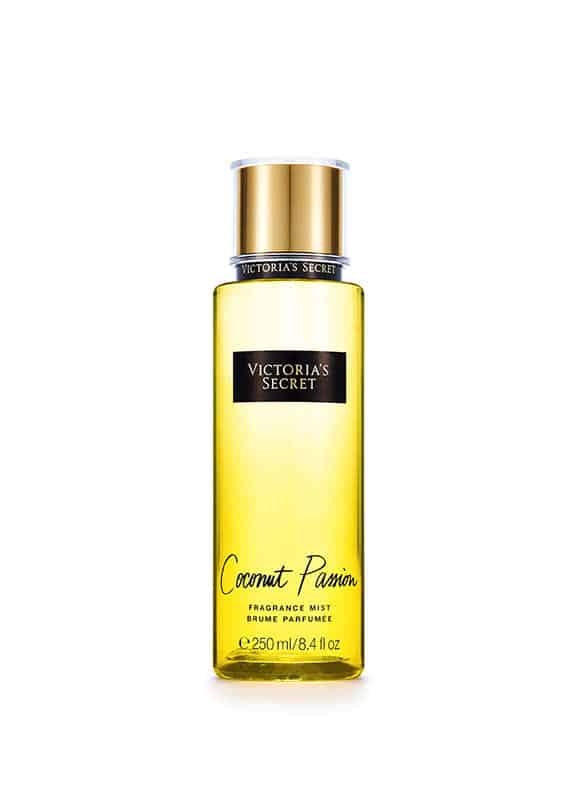 What can we say about Victoria Secret body mists that you haven't already heard before? Well, we must say that coconut passion is one of our most favorite scents and it's perfect for the summer. Coconut, vanilla and lilly are blended in just perfect combo. You can get yours here.
Hollister Crescent Bay Body Mist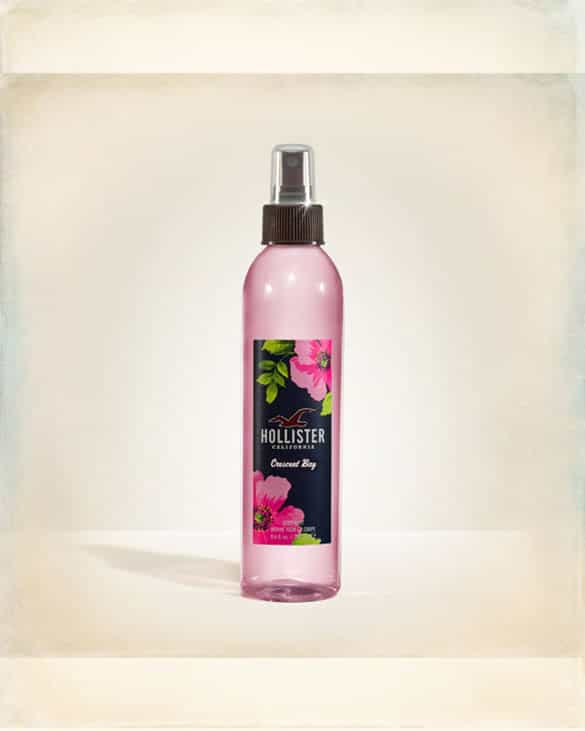 It is enough to say that this body mist is called "Crescent bay". It smells kinda fruity and coconuty, literally like a day at the beach. It reminds us of a smell of a tanning oil, which is amazing when you want to smell the beach while running through the city. You can buy it here.
Rituals Happy Mist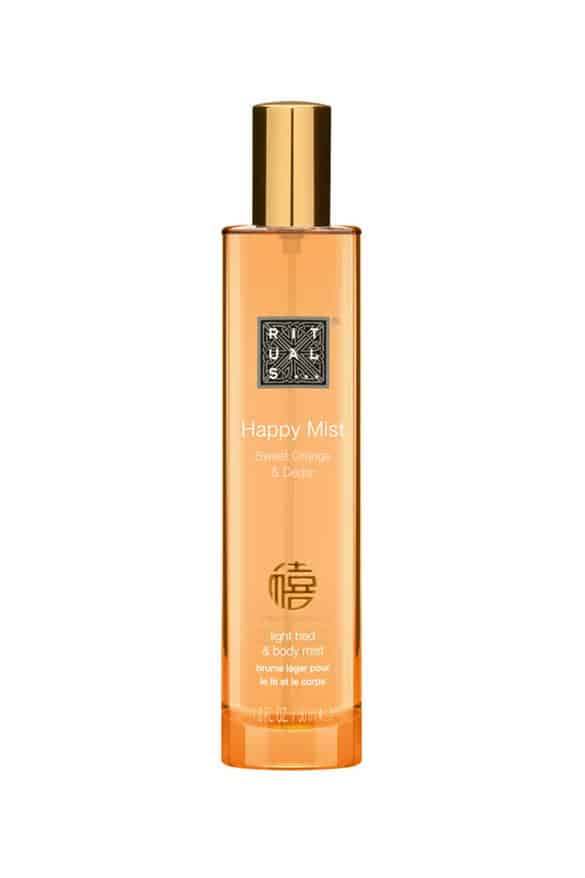 All Rituals products are amazing, but this one is definitely our favorite. It is a yummy body mist that smells like oranges and can be used for both body and your bedding. That way you can fall asleep enjoying this gorgeous scent. Get it here.
Bath&Body Works Malibu Heat

First of all, can you just take a look at this amazing packaging? It is so tropical and colorful, we just love it! But the scent is also divine. If you like the smell of coconut, pineapple juice and tanning oil, then this is the perfect body mist for you. Get the best price on Amazon.
Victoria's Secret Pink Hot Crush Body Mist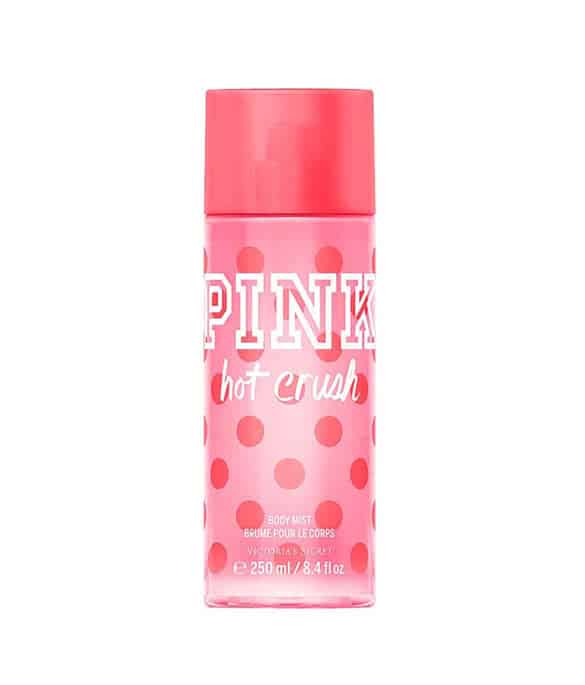 This scent is ideal for those sexy date nights where you only need a killer dress and an amazing scent. It smells of jasmine and caramel and that combo is super sexy and sweet. Delicious! Get it here.
Aquolina Fragolina Di Bosco Scented Body Water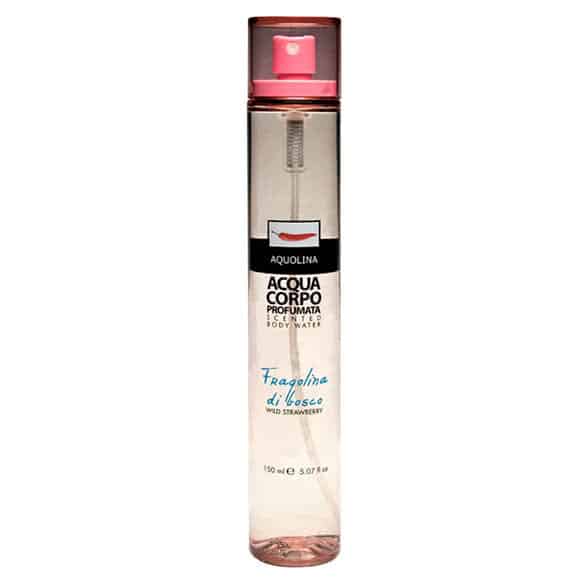 Aquolina is an Italian brand that is the most famous for their "Pink sugar" perfume. But, they also have a range of body mists and this "Fragolina di bosco" one is just delicious. It is fresh, sweet and yummy at the same time, just perfect for the warmer days.
Benetton Energizing Pitanga Body Mist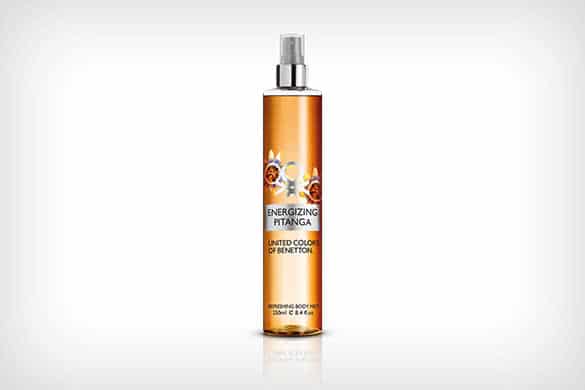 Except from clothes, Benetton has a cute range of body mists in really beautiful packaging. They have so many scents to choose from, but this energizing pitanga is definitely our favorite. It smells citrusy, but with a hint of frangipani flower, just amazing to spritz all over and enjoy in your lazy summer days. You can get it here.
Have you tried any of these products? Tell us your opinion of them from your own experience in the comment section down below.