Every woman should surprise her husband every once in a while. Little surprises will not only make your husband happy, but they will also break up the routine in your marriage. Check out these 5 great ways to surprise your husband.
#1 Surprise Gift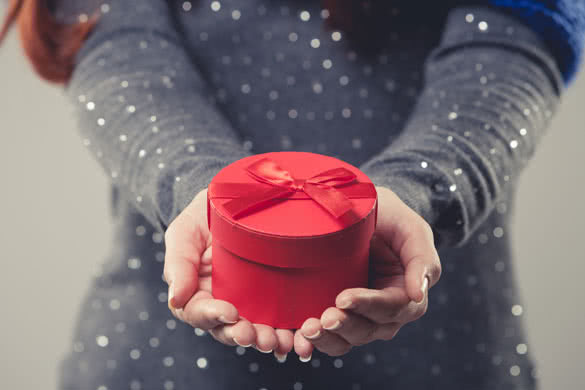 A surprise gift could easily be the best way to surprise your husband. It is surely the easiest. Just run to the shop and buy something nice for your husband. It doesn't have to be anything too expensive; you could even get his favorite dessert or favorite drink for example. The whole point is to show that you care and that you are thinking about your husband and the things he likes.
Advertising
How To Lose His Interest In 10 Seconds Flat
Get men to desire, love, and treat you in a way you didn't know exists. How? Learn what a man really wants, but never tells you… 
[continued here]
#2 Surprise Sex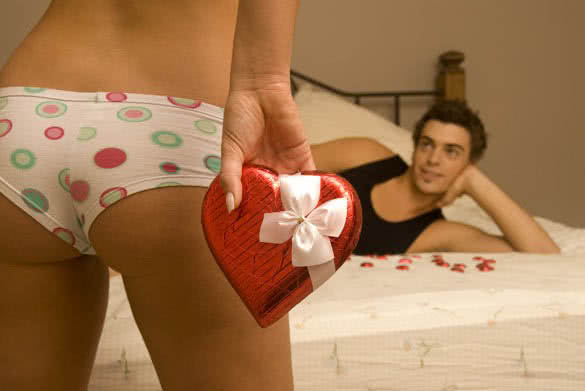 Surprise sex is something your husband will not only like, but he will love it. Man love when woman initiates sex, so make a little effort and prepare a surprise sex night for your husband. Trust me, he will remember that.
This could be very good for your marriage, especially if you are having some problems with the routine in your life. So, the first thing to do – go and buy some nice and sexy lingerie. After that, wait for your husband to come home, wearing nothing but the new lingerie.
If you can't really do this because of the kids or for any other reason, wait for the night. Go take a shower, put your new lingerie on, put a naughty smile on your face and surprise your husband. If you have skills and you're brave enough, put on a striptease show for him.
#3 Surprise Party
Surprise party could be a good idea no matter how old you are. People sometimes say that surprise parties are for young people, but I don't buy it. Surprise parties are fun, and they are for people of all ages.
Your husband's birthday is coming along? Plan a surprise party for him. Invite a couple of friends to help you and make a party your husband will remember for a long time. Whenever there's a reason to celebrate, a surprise party for your husband is a great idea.
#4 Surprise Trip
This is something you will need to be more careful about. You will need to think about all the arrangements. Make sure that you don't plan the trip when your husband can't go and be sure to plan something that will be fun for him too. So, a weekend in the mountains will probably be a better idea than a weekend at the spa.
Choose something you will both enjoy doing and surprise your husband with a nice and fun trip. You could also plan a surprise trip for your husband only. If he works a lot and needs a break, a golf trip or anything else he might enjoy would be a great idea. Give your husband a great present and surprise him with a trip he will enjoy.
#5 Surprise Dinner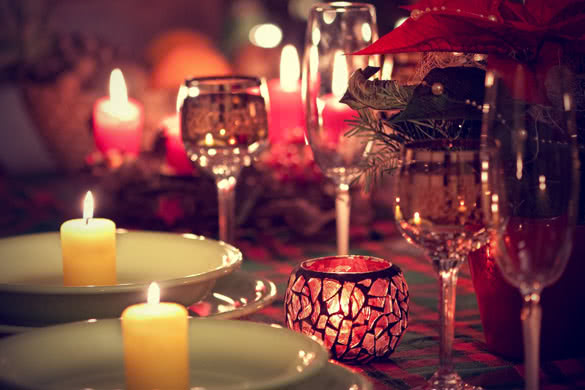 This is always a great idea. Make sure that your husband will not be working late, you don't want the whole thing to go to waste, and make a surprise dinner for him. You can find some great ideas about a romantic dinner and also some fantastic romantic recipes in our articles on these subjects. Light up a couple of candles, pour some nice wine and enjoy a romantic dinner with your husband.
No matter which type of surprise you choose, believe me that your husband will be happy that you've made an effort to do something nice for him. It will also encourage him to do the same thing for you every now and then and you will certainly have a great time.
2 thoughts on 5 Great Ways to Surprise Your Husband
nice i love the ideas (romantic)

One thing I recently did for my wonderful husband is..I made serval big signs..1st one said..To my loving hubby Alex R…next sign said..Thank you for being so good to me…Next sign said God has blessed me with you!…nest sign said..You have made me so satisfied and truely happy.. Next sign said..I want the world to know how much I love you..and as he got to the next sign..I was standing on side of road fixed up with flowers..with my big sign saying..Will work..with you by you and for you..I LOVE YOU!! I had fun doing this..I made sure I was safe and put out the signs close to our home and just around the time I knew he'd be driving down the street. To see the shock on his face was priceless! I always do things like this for him always trying to top the last thing I did..I have so many ideas..